Mazlum Doğan Youth Festival in The Hague
The festival has reached its edition 21.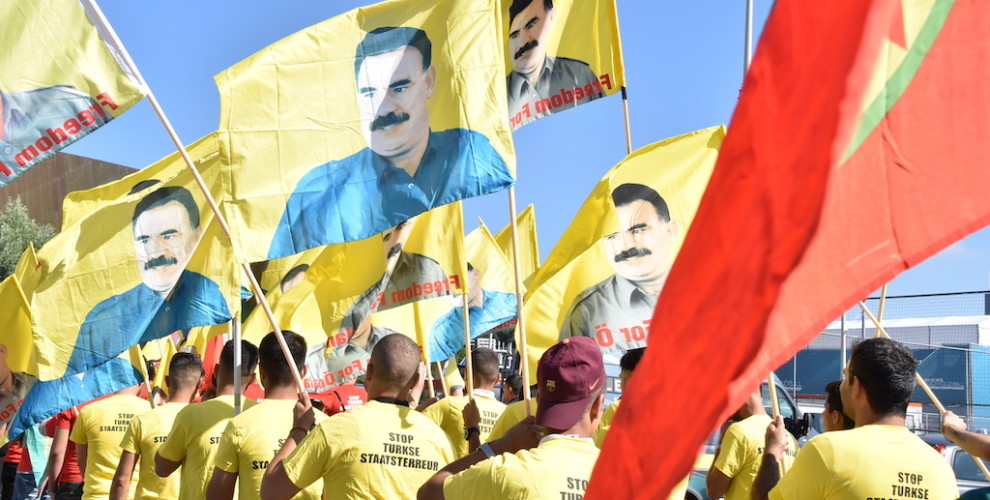 The 21st edition of the Mazlum Doğan Youth Festival is underway in the city of The Hague, Netherlands.
The Festival was held for the first time in Leuven, Belgium in 1997.
Hundreds of young people gathered in The Hague with the slogan "Freedom to the Leader to counter fascism".
The festival started with a rally where posters of Kurdish People's Leader Abdullah Öcalan were carried. The rally was followed by a minute silence for the martyrs.
Şoreş Andok delivered the opening speech on behalf of Kurdish youth umbrella organization Ciwanên Azad and said: "Today, 14 July, we are bowing with respect and gratitude in front of all the revolutionary martyrs of Kurdistan and the world in the name of Mazlum Doğan, the great leader of the Prison Resistance. Young people should counter fascism and free the Leader".
Ibrahim Rojava spoke on behalf of the Youth of Rojava and claimed the Epochal Resistance for young people. He appealed to the young people in Rojava to take a stance against Europe's refugees policies and be active and in solidarity with refugees living in their country.
A video message sent by Komalên Ciwan to Kurdistan youth and to all the internationalist young people living in Europe was broadcast.
The final match of the soccer tournament was also held at the festival.
Finalists Veger Umut Germany and Kurd Potsdam are fighting for the champion cup to be given as a festival memorial.
The festival continues with concerts.