Martyr Yekta Herekol Festival to be celebrated in Qamishlo on Saturday
Preparations have been completed for the Martyr Yekta Herekol Festival, which will be held for the 5th time this year. The festival will take place on 27 March at the Mihemed Şêxo Culture and Art Center in Qamishlo.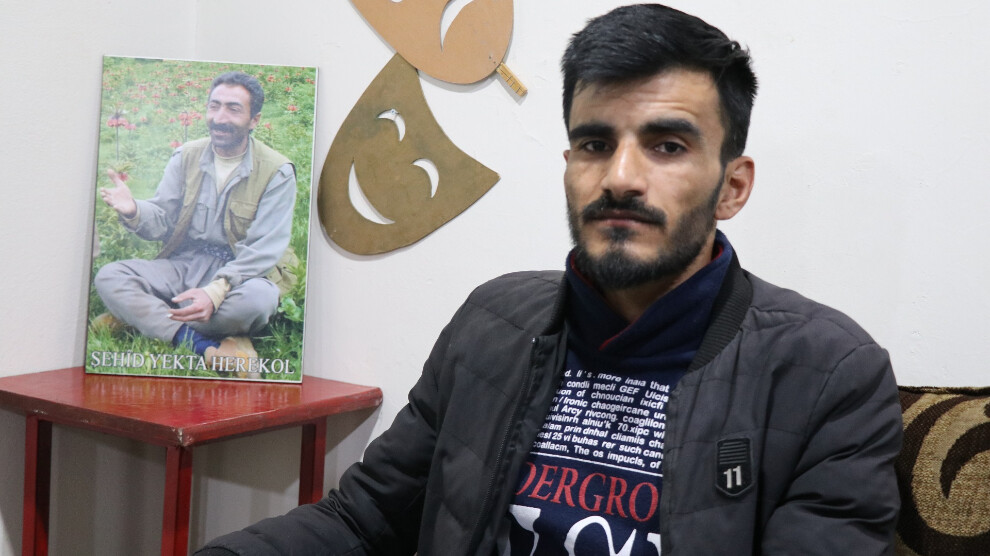 After 4 months of work in Qamishlo, preparations for the 5th Martyr Yekta Herekol Theater Festival with the slogan "Waşukani cry" were completed. The festival preparation committee consists of 4 people. This committee in turn set up an expert committee of 5 people to organise the theater plays and a committee of 4 people to follow the whole process. The monitoring committee selected 12 of the 23 plays that applied. Nine plays from North and East Syria, one from Bashur Kurdistan, one from Bakur Kurdistan and one from Rojhilat Kurdistan have been selected.
Ferhad Bîlal, from the Martyr Yekta Herekol Festival Organization Committee, said: "The plays participating in the festival will be 15 minutes long. They have not been performed before. Theater groups from Egypt, Damascus and Sweden wanted to join us, but this was impossible because of the coronavirus pandemic and travel restrictions. All plays will be performed in one day. It is important to hold such festivals for the development of theater in North and East Syria."
Martyr Yekta Herekol Festival was canceled in 2019 due to the Turkish state and mercenaries' attack on Afrin. In 2020, it was canceled due to the coronavirus epidemic.
This year's slogan of the Martyr Yekta Herekol Festival is "Waşukani cry". The preparatory committee said that with this slogan they want to commemorate the fighters who resisted against the invasion of Serêkaniyê and Girê Spî.
The awards of the festival will be given on 27 March at the Mihemed Şêxo Culture and Art Center in Qamishlo. Before the awards, a video about the life of Martyr Yekta Herekol will be shown.
Martyr Yekta Herekol
Yekta Herekol (Erdogan Qehreman) was born in Dersim in 1968. He was a theater student in Ankara until the early 1990s when he was a victim of the discriminatory practices of the Turkish state towards Kurds. After joining the PKK guerrillas, he was captured twice by the Turkish authorities, but finally he managed to travel abroad, where he further developed his artistic skills. However, although he felt free to openly practice the art in Greece and Russia, he longed to return to his homeland and travelled back to Kurdistan. In 2003, he travelled to Rojava and joined the demonstrations in Qamishlo on 12 March 2004. Two weeks later, on 27 March, theatre day, he set his body on fire in Aleppo to protest the Damascus government's crackdown on Kurds.