Last day for Diyarbakır Book Fair
The seventh annual book fair in Diyarbakır will close its door today, after a full week of events and activities, much enjoyed by readers of the city and beyon.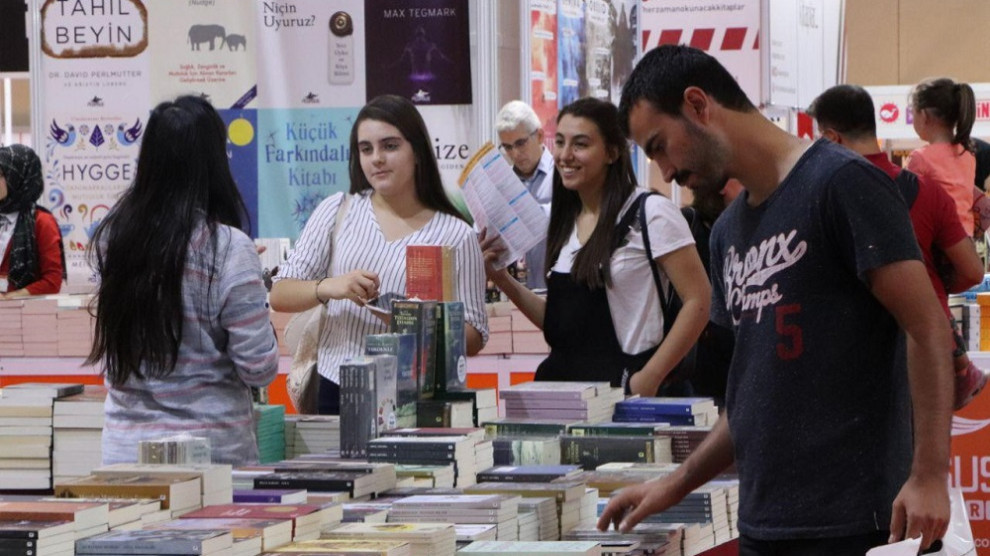 PEN Writers Association Diyarbakır Representative Şeyhmus Diken said that they were very pleased with the great interest people had in the Diyarbakır Book Fair and invited book lovers to visit the fair on its last day.
 
All Fairs Production Inc. (TÜYAP) has organised the edition number 7 of the Book Fair in Diyarbakır. The fair hosted 160 publishing houses and as writer Şeyhmus Diken pointed out, "many writers and readers had the possibility to meet each other".
According to the organizers of the fair, 24,273 people visited during the first day, and that number rose to over 50,000 by the second day.
Among the thousands of books on display and for sale are 22 books written by Kurdish authors.
Those who attended the fair, and the author's whose books were included, believe such events will help push forward the recognition of the Kurdish language in Turkey.
Diken also said that the Book Fair was very rich in terms of publishing houses this year, Diken said that especially Kurdish publishers have come a long way in terms of development.