Large crowd attended Scandinavian Kurdish Culture Festival
The Scandinavian Kurdish Culture Festival this year was held in Denmark's capital, Copenhagen.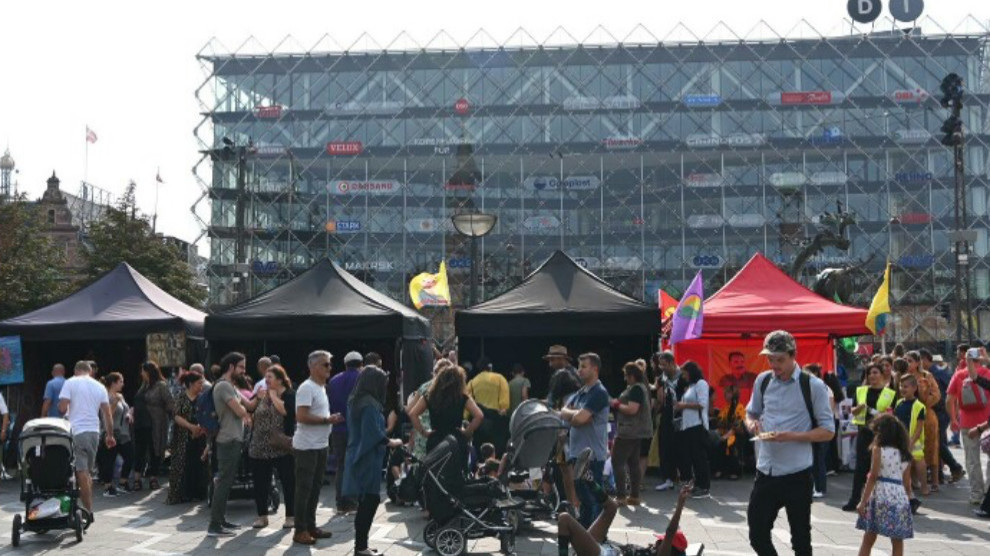 The festival took place at the central square of Rådhuspladsen (Municipality) in the capital city.
In the area adorned with Kurdish colors, stands were opened to promote Kurdish culture while on stage Kurdish music was enjoyed by Copenhagen residents and tourists.
The Festival attracted great attention and children had their space too. The entertainment prepared by Şêrko, one of the Zarok TV programmers for children, made the day for the kids and for some adult as well!
The political developments in Kurdistan were discussed as well at a panel attended by the Danish Kurdish-friendly politician Søren Søndergaard and KCK-D spokesman Yüksel Koç.
Søren Søndergaard emphasized that Europe should not forget the struggle of the Kurds against ISIS gangs, while Yüksel Koç touched upon the recent developments in Kurdistan and in particular the seizure of the freely and democratically elected mayors of Amed, Van and Mardin. Koç stressed that the will of the Kurdish people cannot be broken in any way.
Festival participants often shouted slogans like "Bijî berxwedana Amedê, Wanê, Mêrdînê" and greeted the people resisting in the three cities.
Kemalê Amedê, Hozan Gürsel, Sherif Omeri, Diljên Ronî, Seyfîn Sêwidî, Melek Rojhat, Funk the System (Danish group) performed at the festival.