Kurdish Culture Festival continues in Paris
Kilams were sung and traditional Kurdish dishes were offered at the dengbêj traditional tent set up at the Kurdish Culture Festival in Paris.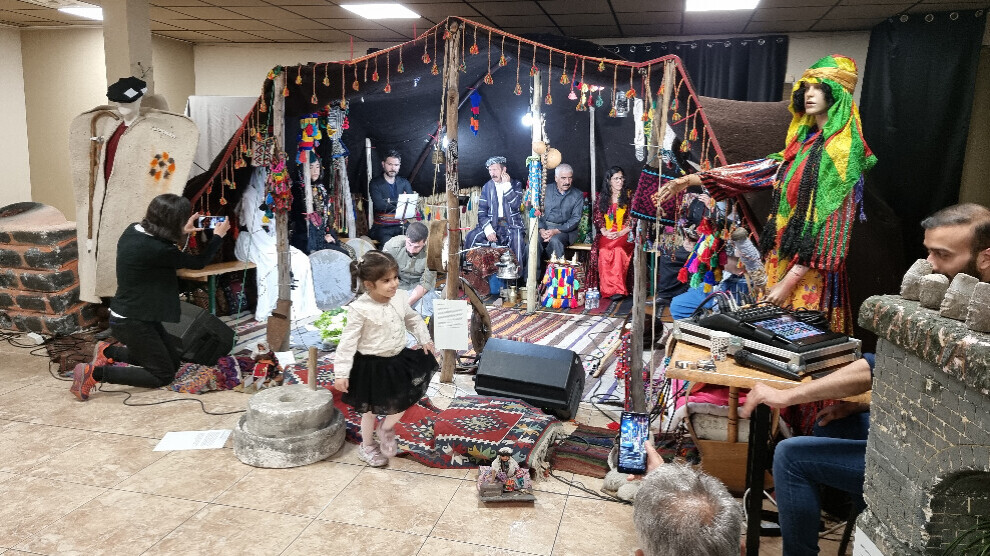 A dengbêj tent was set up on Sunday afternoon as part of the Paris Kurdish Culture Festival, jointly organized by the French Democratic Kurdish Council (CDK-F), the Institute for Thoughts and Research on Kurdistan (IREK), the Kurdistan Art and Culture Association (ACK) and the Danielle Mitterrand Foundation. 
A conference was held and was attended by Hozan Şemdin, Maruf, Elmas and many Kurdish artists and dengbêj.
Within the scope of the festival, Paris Metropolitan Municipality and 10th Paris arrondisement council members attended the dengbêj program in the tent put up at the Paris Democratic Kurdish Community Center. Young TEV-ÇAND members were also included in the program, where the basic parts of the Dengbêj tradition were performed.
Another part of the dengbêj day program was the promotion of Kurdish dishes. Traditional Kurdish dishes were introduced at the buffet, attracting many visitors.
The event came to an end with the traditional govend (dance).
The festival will end on 28 May with a panel, a photography exhibition and a final concert.