Kaval: An art as old as Amed walls
The flute (kaval), known as the shepherd's instrument until today, is an art and culture as old as the Amed walls and the ten-eyed bridge.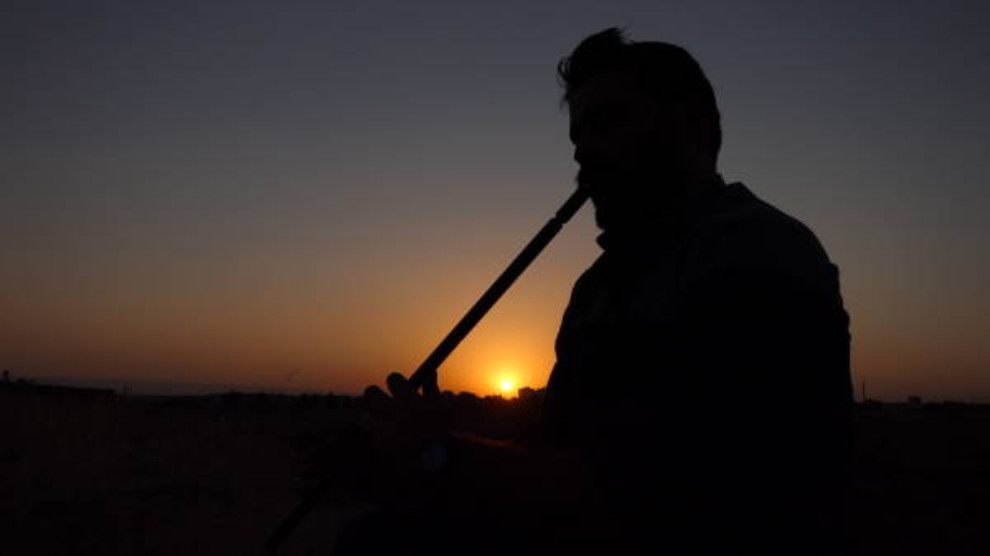 Rêber Söyler, who started playing the flute, which was his childhood dream, 10 years ago, exhibits his art in the unique view of the Hevsel Gardens and bird chirps.
Touching people's hearts with his kaval, Söyler tries to keep a thousand-year-old culture alive. He said that he will continue to play the kaval until the last drop of his blood so that this culture is not forgotten, and called on young people to claim the art of kaval.
Noting that the love for the kaval love comes from his family, Söyler said that there are very good pipers like Xalê Celal and his brother Mihemed in Amed and that he took them as an example. Emphasizing that the kaval culture is a very old culture that emerged in the lands of Kurdistan, Söyler said that he expresses his feelings with a kaval.
Referring to the fact that the kaval was played in war, love, lament and fairy tales in the past, Söyler pointed out that the kaval had a very strong relationship with dengbêj. Adding that he also sings Dengnejî, Rêber Söyler said that kaval and dengbej complement each other. Underlining that dengbej and kaval are indispensable for Kurdish culture, Söyler called on Kurds and young people to embrace this art.