HRE: 8 Turkish-backed mercenaries killed, 19 others injured
Fighting broke out in Afrin between the HRE and the Turkish occupation forces, where one HRE fighter was martyred. Various sabotage actions against the occupying forces took place in the past days, leaving 8 mercenaries dead and 19 others injured.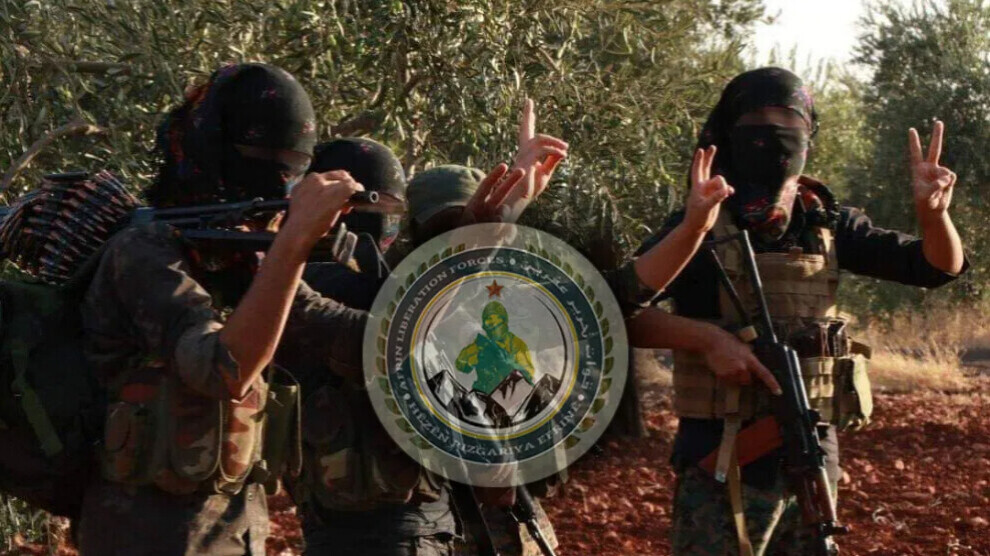 Afrin Liberation Forces (Hêzên Rizgariya Efrînê, HRE) published a balance sheet of recent actions against the occupying forces. According to the report, 8 Turkish-backed mercenaries were killed and 19 others injured in sabotage actions between April 8 and 14. On Friday, one HRE fighter was martyred in a skirmish in Shera district.
Regarding sabotage operations, HRE said that three mercenaries were killed and two wounded in the village of Hallubiyê in Shera on April 8. An action at a jihadist meeting point in Afrin on April 11 killed two militiamen and injured 13. The following day, an occupation vehicle was destroyed on Trind Street in Afrin, killing two mercenaries and injuring four. Another sabotage operation took place in al-Bab on April 14. One mercenary was killed and his vehicle was damaged.  
The HRE statement said, "On April 16, a skirmish broke out between our unit in Shera and the occupation forces. The number of mercenaries killed and wounded in this skirmish could not be clarified. Our companion Alan Bênê bravely fought against the enemy until the last bullet and joined the caravan of the martyrs."
According to HRE, Alan Bênê (Basil Hesen) was born in Sherawa, Afrin and joined the liberation forces in 2019 to take revenge on the occupiers. "Heval Alan enthusiastically participated in all the work with great morale and performed the tasks that fell to him with passion and a sense of responsibility," HRE wrote in memory of the fallen fighter, offering condolences to his family and the people.