Hilala Zêrin Movement organises Afrin culture week in Shehba
The Hilala Zêrin Movement has begun preparations for the Afrin culture week that will begin in Shehba in the coming days.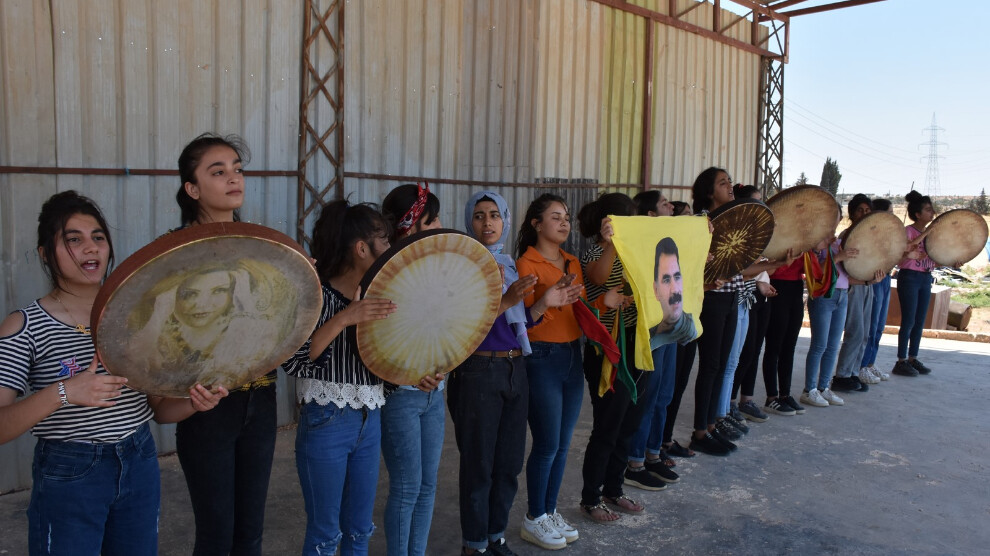 Hilala Zêrin Movement, which works for the protection and development of Kurdish culture, is launching Culture Week in Afrin. During the culture week to be held in Shehba, various activities such as halay, theater and folklore will be organized. 13 art groups will participate in the events. Each group will perform their art in their own field. The activities will also be held in the districts of Shehba and in the camps in Shehba.
Providing information about the preparations, Mizgin Çolaq, one of the executives of the Hilala Zêrin Movement, told ANHA: "We are preparing to organize a comprehensive cultural week in Shehba. We want to promote and develop Kurdish culture and folklore. In this year's events, we will focus on women's defense. Women are constantly exposed to violence. We are preparing events that will draw attention to these and create awareness on this issue."