HBDH militia destroy a truck of MSC company
"We will not let patrons live a heavenly life in this slavery system which is hell for the poor. Each company and patron that is a part of this system of exploitation will be our target," said the HBDH militia.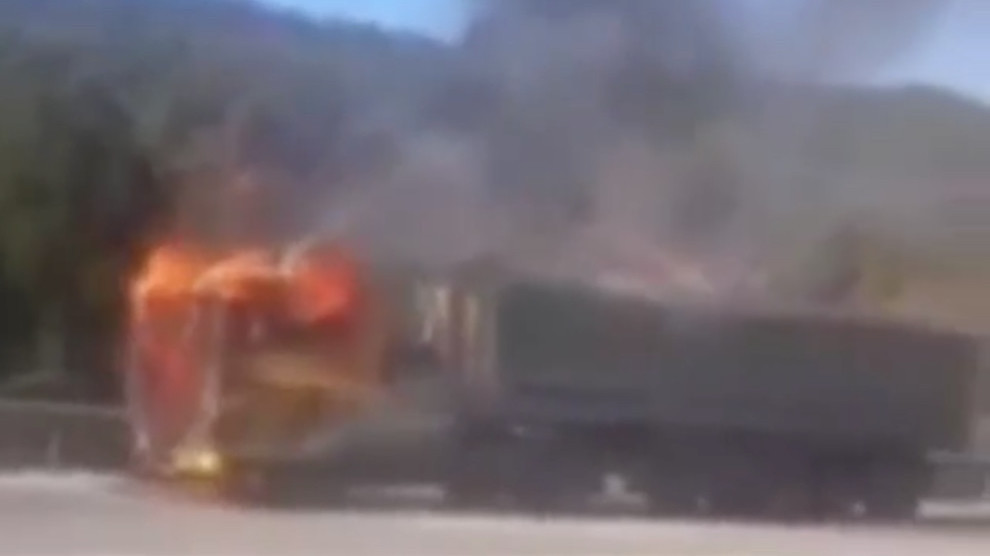 Peoples' United Revolutionary Movement (HBDH) militia have destroyed a laden truck belonging to the international transport company MSC in Turkey.
According to the statement published by HBDH militia, the truck was destroyed while on move on Menemen Asırlık – Çanakkale highway on 3 August 2020.
The statement said; "While millions of people are doomed to lead a life without future amidst hunger, poverty, epidemic and wars, the wheels of capital continue to run, with more and more money flowing into the cases of patrons with ever-growing wealth. The capitalist exploitation system is an order of total slavery where the lives of millions of laborers are turned into a nightmare, people commit suicide due to hunger and factories become camps where people are forcibly made to work. In this slavery system, workers, the poor and women work just for a handful of patrons earn more money, just for their system to continue operating."
The statement added; "As the HBDH militia, we will not let patrons live a heavenly life in this slavery system which is hell for the poor. Each company and patron that is a part of this system of exploitation will be our target. It is time for action against occupation, exploitation and patriarchy."