Guerilla band releases memorial clip for Hasret Gültekin
The guerrilla music group Awazê Çiya has released a clip in memory of the Kurdish-Alevite musician Hasret Gültekin, who was burnt to death 27 years ago in the Sivas massacre.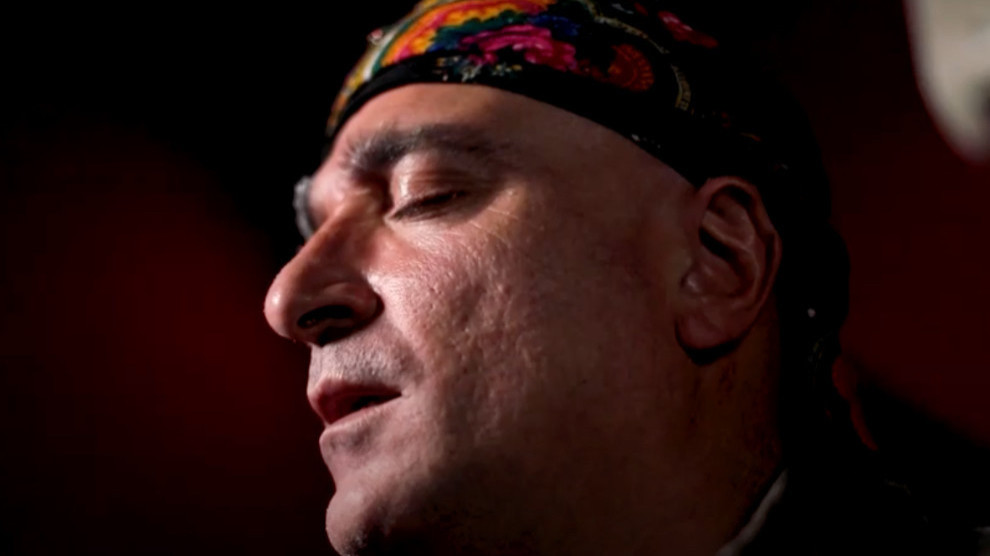 On the anniversary of the massacre of Sivas on July 2, 1933, the guerrilla band Awazê Çiya has published its own interpretation of the music piece "Rüzgarın Kanatlarında" (On the Wings of the Wind). The song written by Erdal Akkaya was formerly sung by Hasret Gültekin, in the clip released today it is sung by the guerrilla fighter Yilmaz.
Hasret Gültekin was one of the 33 Alevi intellectuals who 27 years ago were burned to death by a stirred-up mob in the Madimak Hotel in Sivas. The Kurdish musician came from Sivas and was a highly talented singer and saz player who released his first album at the age of sixteen. He died at the age of 22.
The guerrilla music group Awazê Çiya released numerous clips last year. In April, the album "Botan" with ten classics of the bard tradition from the region in the province of Şırnak was released. It was edited by the German-Kurdish Cultural Institute in Düsseldorf.