Exhibition in solidarity with Rojava in Sulaymaniyah
The Nûwêger organization opened an exhibition in Sulaymaniyah. The proceeds of the exhibition will be sent to Rojava.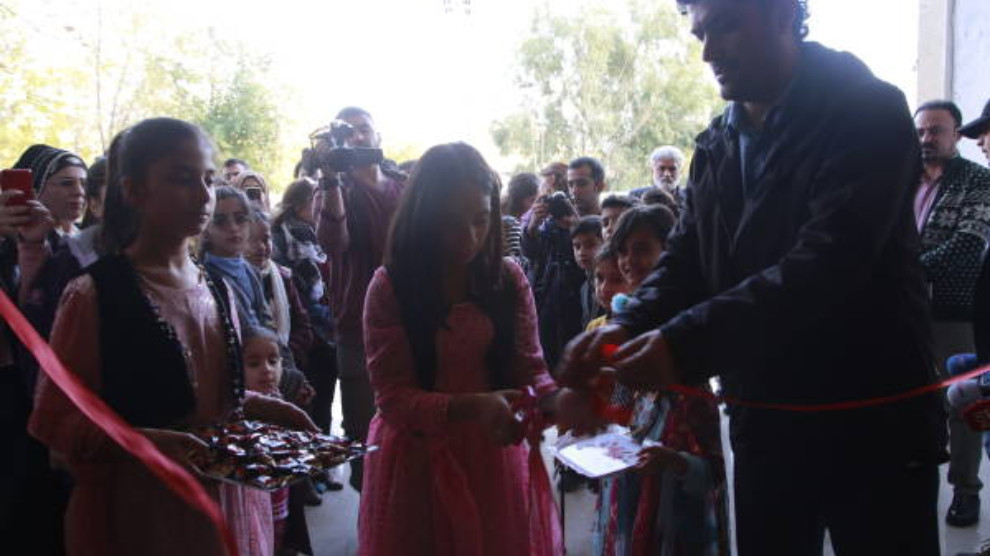 A painting exhibition was opened in the city of Sulaymaniyah, in South Kurdistan, to denounce the occupation attacks in Rojava.
The exhibition was promoted by Nûwêger. The artists involved were describing in their paintings the atrocities carried out in Rojava and want the proceeds from the exhibition to be sent to Rojava.
Speaking about the 2-day exhibition, one of the curators, Rûbar Ehmed, said that the Suleymaniyah artists donated 25 paintings to the event.
Painter Qanî Ebdulqadir, one of the artists, stressed that he was happy to support Rojava with his art.
Ebdulqadir thanked all the artists for joining the exhibition and said that a nice work has emerged from solidarity.