Crowded first day for the Rojava Book Fair
The Second Rojava Book Fair will last five days.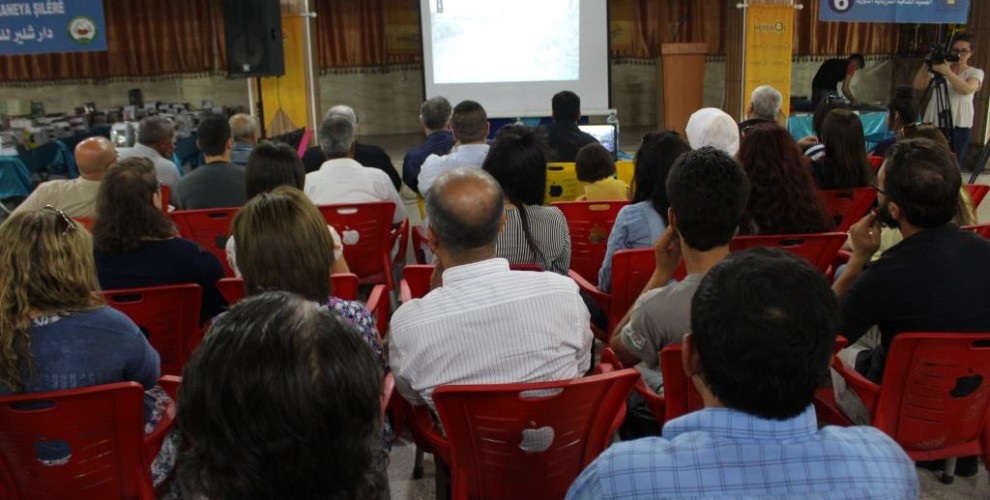 Great success of public at the Second Rojava Book Fair which opened on Friday in Qamishlo. 
A seminar title "Culture in Rojava" was organised on Friday evening. A documentary titled "Di Nav Bablîsokê de" prepared by the YPJ-linked (Women's Defense Units) Şopdarên Rojê was also screened.  
The documentary is about the peoples of Kobane and Cizire, who stood up against the occupation attacks carried out by the Turkish state. The 16-minute film depicts the resistance of peoples and the Rojava Revolution.
Following the documentary screening, writers Ebas Eli, Hisen Zedo and Abdo Shexo gave a seminar on "Culture in Rojava". At the seminar it was underlined the reading culture present in Rojava. Panelists stated that despite the war and hardships the reading culture was unabated.
The Book Fair is promoted by Cizire Region Culture and Art Council and will last five days.