Blackberry Season by director Aydemîr premieres at Mostra de Valencia Film Festival
Blackberry Season (Dema Dirîreşkan), by director Hașîm Aydemîr premiered at the Mostra de Valencia Film Festival on Sunday and will be shown again today.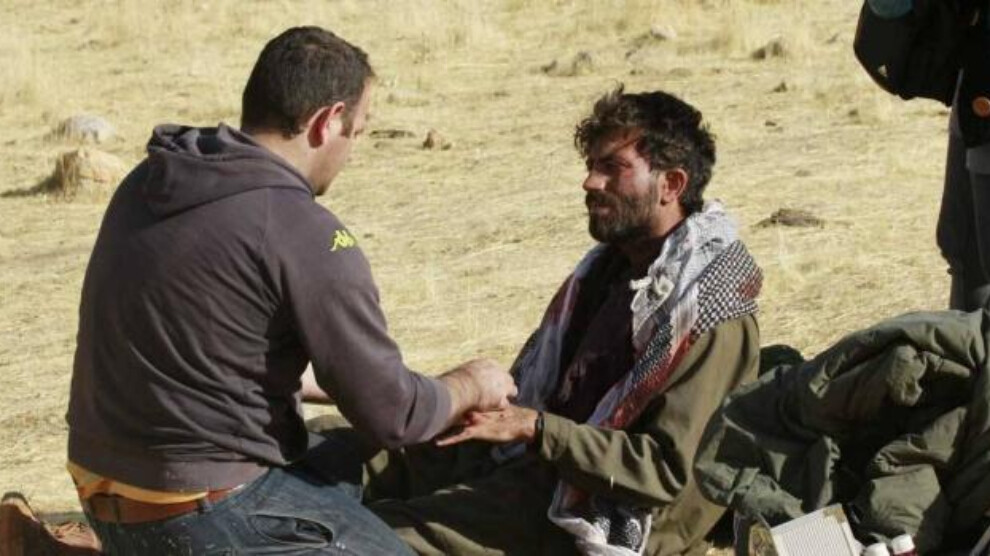 Blackberry Season (Dema Dirîreşkan) is a novel written by Murat Türk, who has been imprisoned in Turkey for 26 years, based on his guerrilla memoirs.
The novel has been adapted into a film by director Hașîm Aydemîr (who directed 14 July) and premiered on Sunday at the Valencia Film Festival and will be shown again today.
The film was included in the Informative Section of the Festival. It is produced by the Rojava Film Commune. Director Hașîm Aydemîr told Yeni Ozgur Politika that "the land of Kurdistan witnessed a heavy period of war and violence during the 1990s. Tens of thousands of people lost their lives, thousands of villages were destroyed and millions were forced to emigrate during clashes lasting more than 40 years across Kurdistan."
He added: "The novel is important because it expresses the reality of this period from the first days. And although it has attracted world attention for repelling the recent attacks by ISIS and generating some hope in the Middle East, the Kurdish guerrillas still do not enjoy a significant representation in cinema."
 "Blackberry Season" tells the story of Servan, a young man who returns to his hometown after finishing his university studies to witness the burning of his village and other atrocities that eventually lead him to join Kurdish resistance. When he is seriously injured in clashes with the Turkish army, he insists on his comrades to stay behind so as not to stop their march. Against all odds, he manages to survive, and will try to meet his guerrilla comrades, on a journey in which he will find the solidarity of the Kurdish villagers, but also the harassment of the village guards, army and special teams.
Aydemîr said that "Servan's story literally personified that of millions of young Kurds like myself. In the 1990s, more than three million Kurds had to leave their villages for cities and urban ghettos. Many of them joined the guerrillas to show their resistance and to react in some way. All Kurds can identify in one way or another with Servan. His fighting spirit and his relationship with nature awakened in me the desire to turn his story into a film."