6th Kurdish Culture Week kicked off in Brussels
The 6th edition of the Kurdish Culture Week has begun in Brussels.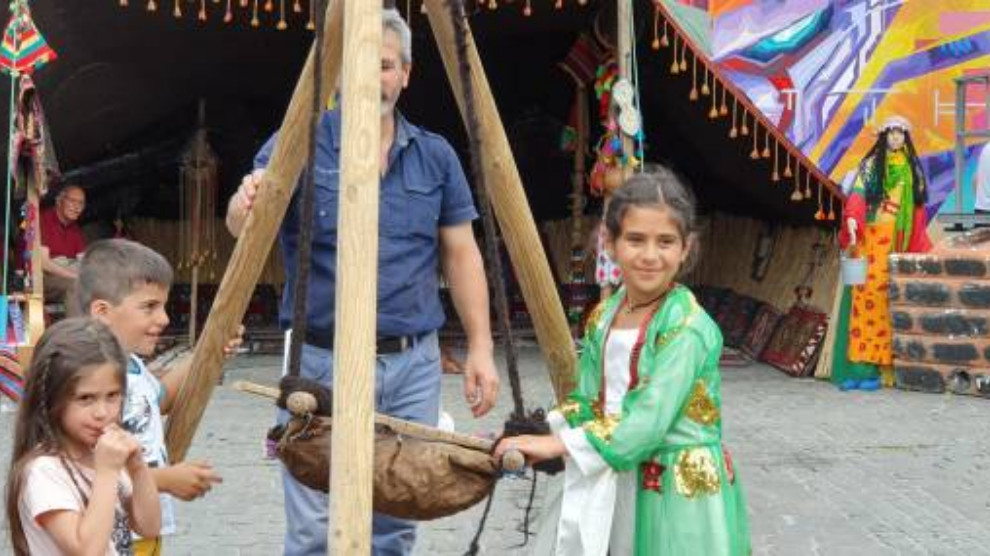 The Kurdish Culture Week started with a march from Brouckere to Espagne squares. A traditional Kurdish wedding was recreated for the expectant and curious crowd.
The event area in Espagne square included replicas of historical buildings in Kurdistan, a stand where Kurdish culture and cousine can be tasted, a stage for concerts, book stands.
The Kurdish Culture Week started on Wednesday with a reception at the building of the Kurdistan National Congress (KNK).
The activities of the week include concerts, workshops, dengbej art and folklore and dance shows as well as film screenings.