YXK releases video in solidarity with prisoners
The YXK (Kurdish Women Students) has released a video in solidarity with prisoners who are under serious threat because of coronavirus pandemic.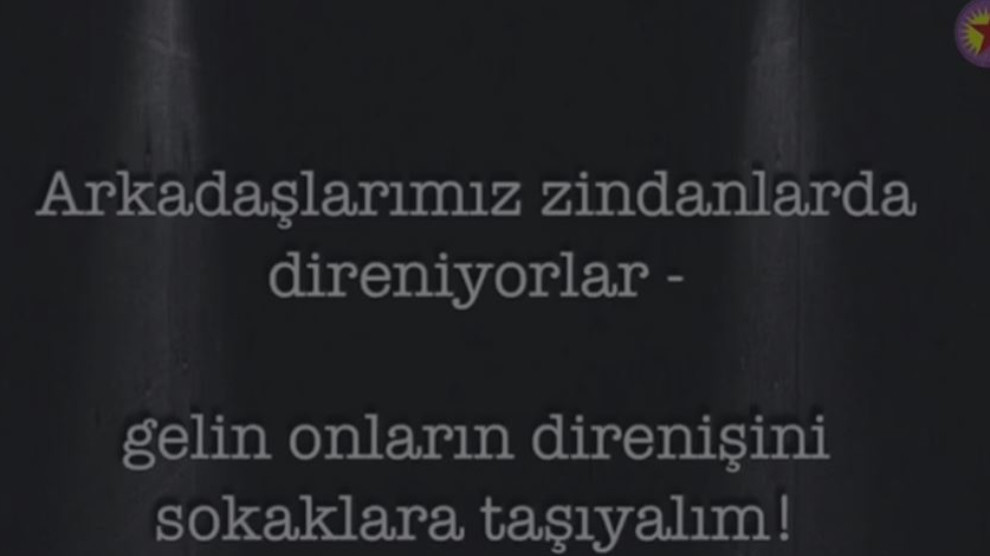 Thousands of prisoners in Turkey's jails are living in unhealthy conditions and suffering from lack of hygiene materials. They are extremely exposed to the COVID-19 and the AKP-MHP is occupying the country's agenda with its efforts to leave political prisoners out of the law of execution being discussed in Parliament this week.
Kurdistan people living in Europe are reacting to this situation. The YXK published a video to draw attention to the situation of thousands of prisoners and to call on people to express their solidarity.