Women's League of the Communist Party of Kenya expresses solidarity with Rojava Revolution
Sefu Sani from the Women's League of the Communist Party of Kenya expressed solidarity with the Rojava Revolution in a video message on behalf of her organization and emphasized the importance of the YPJ as a "secular woman's defense force".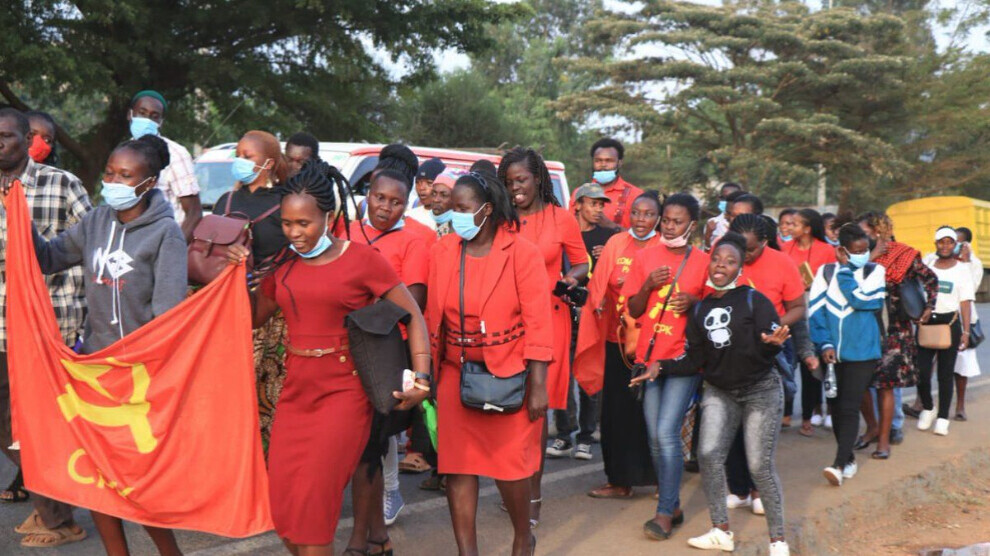 The revolution in Rojava is a sign of hope for emancipatory forces all over the world. The Women's League of the Communist Party of Kenya (CPK) has declared its solidarity with the struggle of women in Rojava. The spokeswoman for the league, Sefu Sani, underlined the importance of the Women's Defense Units (YPJ) as a "secular, military force for women in the Middle East". She said in a video: "We as communists in Kenya and in Africa and around the world stand in solidarity with Rojava."
CPK Women's League: Fight against Patriarchy
The CPK women's league has only recently been created. It was founded at the beginning of August and is directed against any form of patriarchy. The members see themselves as revolutionaries and keep making it clear that women cannot be liberated without liberation from capitalism.
At the founding congress of the women's league on 31 July 2021, Sefu Sani said: "We have to understand that as revolutionaries we always have to fight for the liberation of our society from the exploitation and oppression of women by men. This must begin in our own homes: in relationships with our mothers, sisters, friends, wives, and daughters, we must fight to free ourselves from abusing, using, and exploiting women. We must fight to cure the disease of male chauvinism within us that we inherited from our negative traditional cultures and that flourish today with the blessing of capitalism and imperialism."