Women protest in the office of the Green Party MP in Berlin
About 25 young activists occupied the office of German Green Party MP Canan Bayram on Monday to protest against the international silence on the attacks on South Kurdistan and Rojava. A dossier was handed over to the MP.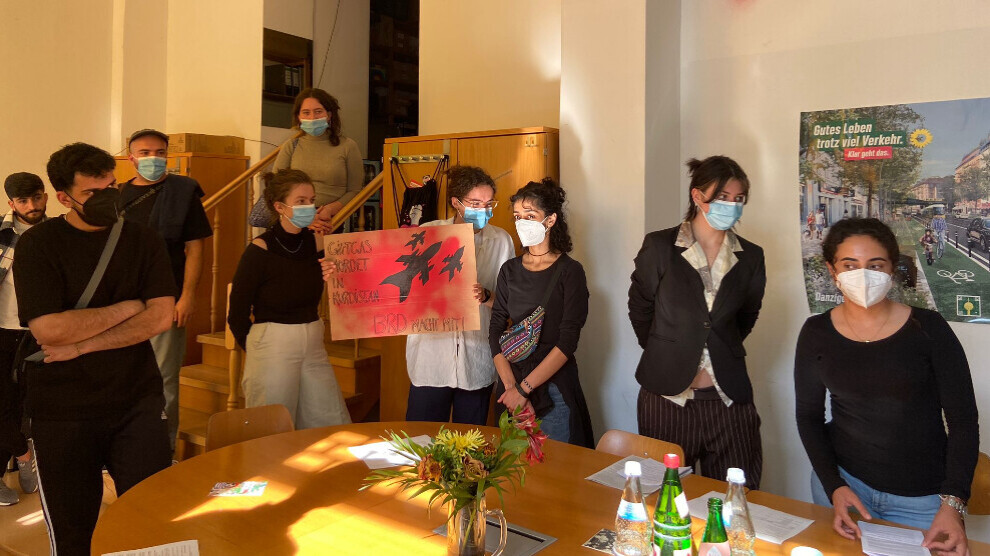 In Berlin, activists from the Movement of Combative Young Women (TekoJIN) and internationalists occupied the constituency office of Green Party MP Canan Bayram on Monday and handed over an information dossier on the increasingly ongoing attacks against Rojava.
In front of the office, activists distributed leaflets condemning the use of chemical weapons by the Turkish army and the silence of the international community.