Women in London remember Jina Amini and send solidarity to women protesting in Rojhilat and Iran
Women in London remembered Jina Amini and sent solidarity to women protesting in Rojhilat and Iran.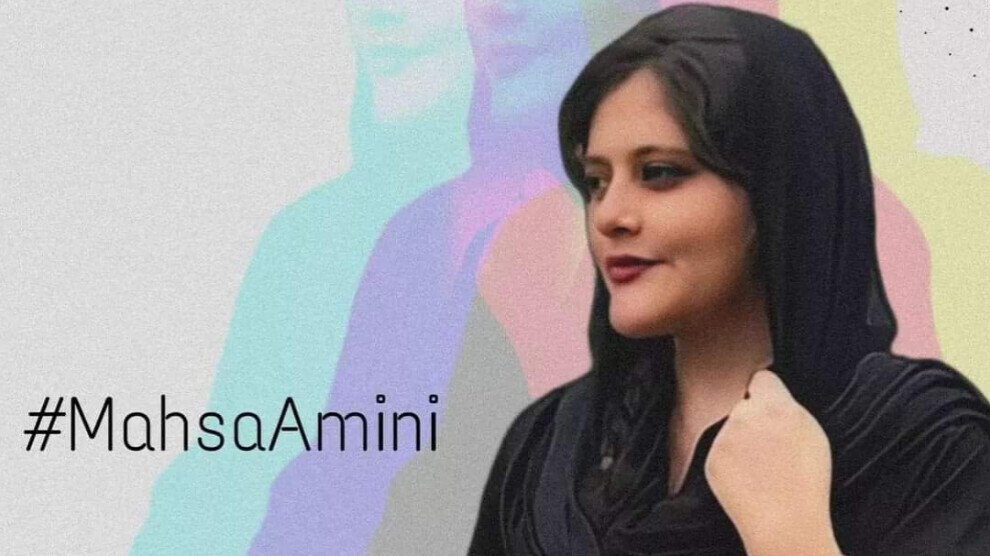 Over thirty women gathered in London at the beginning of October for the Women Defend the Revolution internationalist conference, organised with the Kurdish women's movement. To commemorate Jina Amini, a Kurdish woman whose murder has sparked renewed political struggle across Rojhelat and Iran, the internationalist conference put out the following statement: 
"Jina Amini, a Kurdish woman from Rojhelat was murdered by morality police of the Iranian regime because a part of her hair was uncovered by the mandatory hijab. Jina is the real name of 'Mahsa Amini' — because Kurdish names are banned in Iran, as in other states occupying parts of Kurdistan. Mahsa is her legal name, but Jina is her real name.
This isn't the first time a woman has been murdered by fascist state forces in Iran, and women in Rojhelat and all parts of Kurdistan have been struggling for their freedom for a long time, but what is different this time is a huge uprising across all of Iran is being led by women. 
Women are burning their scarves, marching in the streets and shouting "jin jîyan azadî" - This is an important slogan of the Kurdistan Women's Movement, who have led a 50-year struggle against patriarchy, capitalism and the global state system, for a system based on women's liberation and freedom for all peoples. 
As internationalists of the Kurdistan Freedom Movement we remember Jina and all the women who struggle for freedom in Rojhilat, Iran, and all over the world. We send strength and solidarity in this moment. None of us are free until we all are free. You are with us in our thoughts and we are with you in spirit and in struggle."