PACE Committee calls for urgent political action against the violent repression of women in Iran
PACE Committee condemned the repression and denial of rights of Iranian women and girls, and demanded an end to the repression.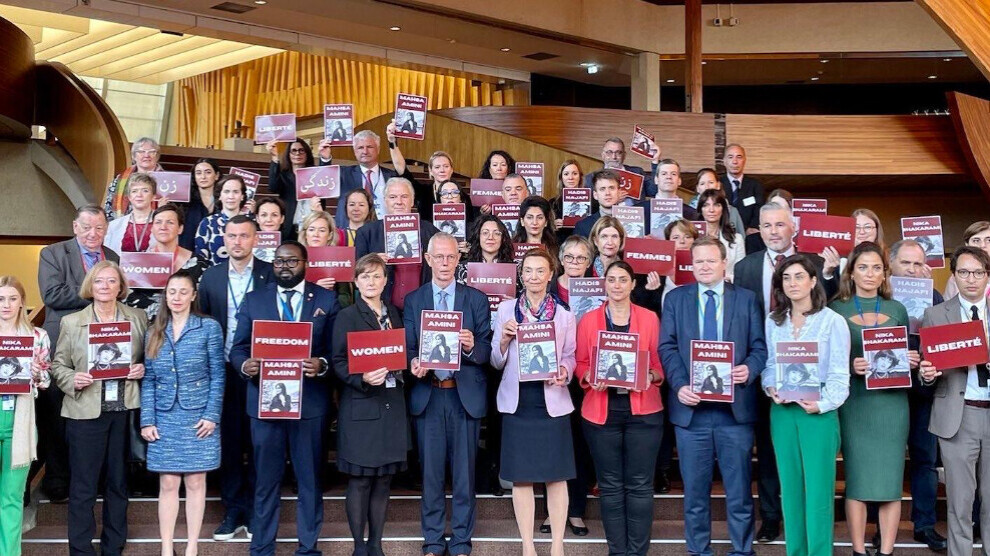 In a statement adopted unanimously at its meeting today, the Equality and Non-Discrimination Committee of the Parliamentary Assembly of the Council of Europe (PACE) condemned the repression and denial of rights of Iranian women and girls, and called for an end to the state-led violent response to the uprising, while expressing solidarity with the protesters.
"It is dangerous to be a woman or a girl in Iran today and Europe's leaders must denounce and combat such unacceptable threats to women's lives and violations of their freedoms," the committee said.
According to the committee, it is not only a matter of showing solidarity, but also of taking concrete action, establishing and reinforcing dialogue with oppressed women in Iran and providing targeted assistance.
"I want to invite you to be a voice for these people, using all the tools and institutions at your disposal to stop their oppression", said Azadeh Rojhan Gustafsson, a member of the Swedish delegation to PACE, of Iranian nationality, and a member of the Bureau of '[email protected]'.
Faced with current challenges and the backsliding observed in some countries, the Equality Committee also held a hearing to assess the progress made in the implementation of the Istanbul Convention.
The hearing was opened by Zita Gurmai (Hungary, SOC), General Rapporteur on violence against women, who is currently preparing a report on progress and challenges in the matter, based on experience of Assembly members in their respective countries and on evaluation reports by the Group of Experts on Action against Violence against Women and Domestic Violence (GREVIO).
Other participants included PACE President Tiny Kox, GREVIO President Iris Luarasi, and Marie Fontanel, Chairperson of the Committee of the Parties to the Istanbul Convention and Permanent Representative of France to the Council of Europe.