Mayors of Kızıltepe and Savur remain in prison
The mayors of Kızıltepe and Savur, who were arrested at the end of 2019 on terror charges, have not been released from prison.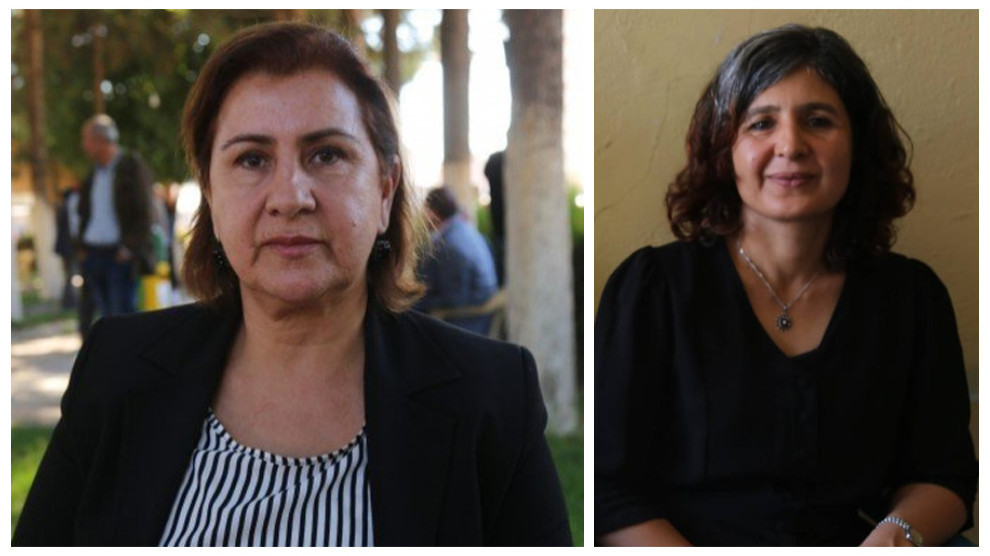 The second hearing in the trial against the deposed mayors of Mardin's Kızıltepe and Savur districts, Nilüfer Elik Yılmaz and Gülistan Öncü from the HDP took place at the 2nd Heavy Penal Court in the province of Mardin on Tuesday.
The two women are accused of "membership to a terrorist organisation" in connection with their political activities for the legal civil society association DTK (Democratic Society Congress) and election campaign events. Since the end of 2019, they have been held in custody pending trial.
The accusations against Yılmaz and Öncü are vaguely formulated and refer to the statements of five witnesses for the prosecution, three of whom have been anonymised. The witnesses, whose names have since been revealed, have not yet appeared in court.
Yılmaz, like her colleague Öncü, attended the trial via video conferencing system SEGBIS from the high-security prison in Tarsus in southern Turkey. She called on the judges to summon the alleged witnesses, saying: "I demand to be present at their testimony and to confront them with questions. I want to know who these people are and on what basis I am being subjected to smear."