Leyla Güven faces up to 43 years in prison for her speeches
A prison sentence of up to 43 years is sought for Democratic Society Congress (DTK) Co-Chair Leyla Güven for her speeches.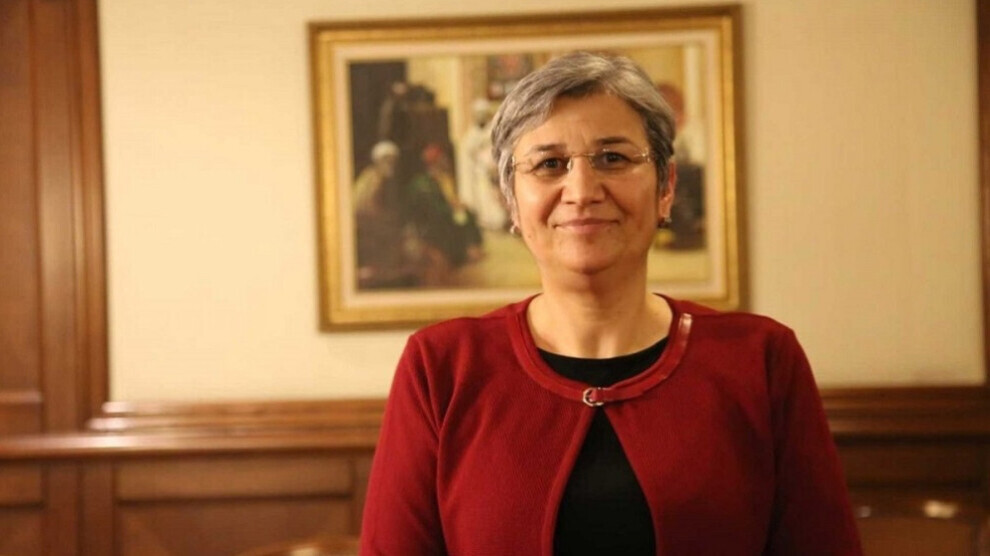 The hearing of the lawsuit against DTK Co-chair Leyla Güven on the charge of "conducting propaganda for a terrorist organization" was held at the Diyarbakır 9th High Criminal Court. Güven attended the hearing via sound and video information system (SEGBİS) from the Elazığ Women's Closed Prison, where she is held, while her lawyer Serdar Çelebi was present at the courtroom.
The prosecutor said that before her dismissal from the parliament, Güven had delivered a speech in Kurdish on a live broadcast on the social media account of the "HDP Amed Provincial Organization" on July 14, 2019. The prosecution argued that Güven conducted "propaganda for a terrorist organization" by remembering the torture of political prisoners in the Diyarbakır Prison after the 1980 military coup and commemorating those prisoners who lost their lives following a death fast.
The prosecutor also accused Güven of addressing the isolation of Öcalan, the Suruç Massacre, and the International Day for the Elimination of Violence Against Women during her speeches.
The prosecutor demanded that Güven be sentenced to up to 43 years, 1 month and 15 days in prison.
The hearing was adjourned to October 17.