"Killer of Deniz Poyaz being protected", says the HDP
A press conference about the killing of HDP worker Deniz Poyaz in Izmir was held by the HDP Law and Human Rights Commission, which said: "The court did not investigate the relationship of the killer with grey-wolves and SADAT."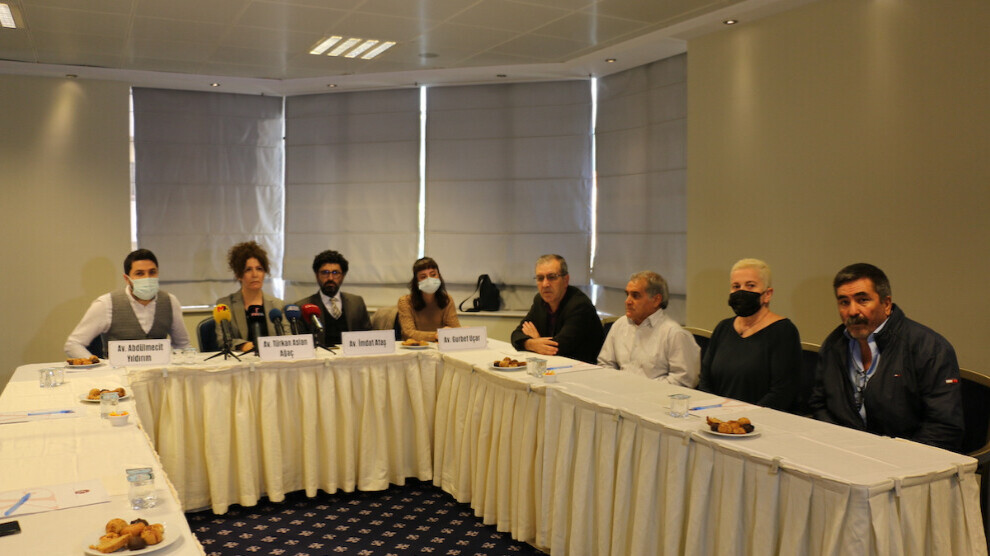 Deniz Poyraz was killed in an armed attack against the İzmir Provincial Office of the Peoples' Democratic Party (HDP) on 16 June 2021.
The HDP Law and Human Rights Commission member Türkan Aslan Ağaç, Lawyers for Freedom Association (ÖHD) lawyer Imdat Ataş and other lawyers held a press conference in Izmir about the judicial process.
Lawyer Aslan Ağaç said that the indictment for the killing was approved by the İzmir 6th High Criminal Court and a lawsuit has been filed. "The political power holders and law enforcement, in great harmony and determination, worked in a tacit consensus to not have the political murder investigated in its all dimensions. Before and during the incident, the law enforcement was in great weakness."
The lawyer continued: "The fact that the law enforcement was late for an attack against the third biggest party of Turkey in the third biggest city of Turkey, that there was no intervention during the incident and that there was negligence in collecting the evidence can be defined as a chain of weaknesses. The same negligence can also be observed in similar political attacks."
Lawyer Imdat Ataş said: "The fact that this murder was not prevented and had attitudes that are almost intentional indicates that this murder was political." The lawyer underlined that "despite all the posts and statements of the person indicating that he was preparing for an attack on the HDP, this attack was not prevented." He said, "The perpetrator was not caught, but he turned himself in after carrying out the attack."