Jineology Workshop at the World Women's Conference in Tunisia
A Jineology workshop was held at the 3rd World Women's Conference in Tunisia. The workshop focused on the role of Kurdish leader Abdullah Öcalan who has contributed to women's gains.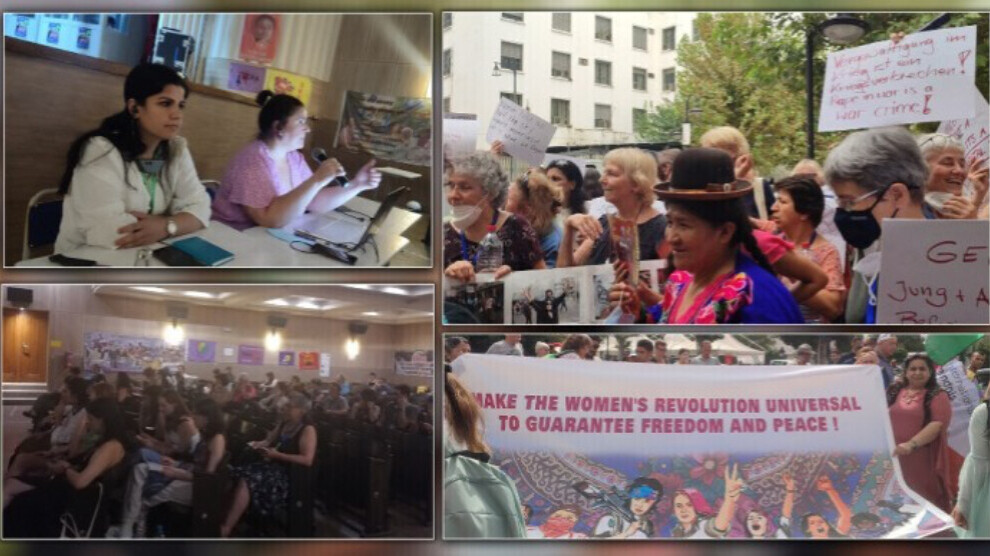 The 3rd World Women's Conference of Grassroots Women which brings together women from the Middle East, Africa and Europe continues in Tunisia on its 4th day. A Jineology (Women's Science) workshop was held at the conference. The workshop which focused on the role of Kurdish women in the liberation of society was combined with the workshop titled "The role of women in war and conflict zones". Participants of the workshop addressed the role and position of women in North and East Syria.
'ACHIEVEMENTS GAINED THANKS TO ÖCALAN'S PHILOSOPHY'
Manal Mohammed, a member of the Kongra Star's Diplomatic Relations Committee, remarked that women needed a democratic revolution. Mohammed referred to the revolutions developing in the world, adding "The Rojava Revolution is very important. We saw how women organized themselves and became a symbol following the revolution. Women in North and East Syria have achieved numerous gains and victories thanks to the thoughts and philosophy of Öcalan."
Pointing to the role of female fighters in the fight against ISIS, particularly that of Kurdish women, Mohammed emphasized that women should be united to expand their struggle. Talking about Kongra Star and women's activities, Muhammed said that Kongra Star managed to bring all the components together and to organize their lives through committees.
PROMOTIONAL TABLE SET UP
In the meantime, a group of women set up a solidarity promotional table on the side-lines of the conference to condemn the violations against Palestinian, Kurdish, Yazidi and Syriac women. Women called on the international community to stop these violations and chanted slogans for the liberation of the Palestinian and Kurdish peoples and the freedom of jailed women.