HDP deputy Semra Güzel transferred to Kandıra prison
HDP MP Semra Güzel, who was arrested on 3 September on terror charges, has been transferred from the Marmara Prison in Istanbul to the F Type High Security Prison No. 1 in Kocaeli.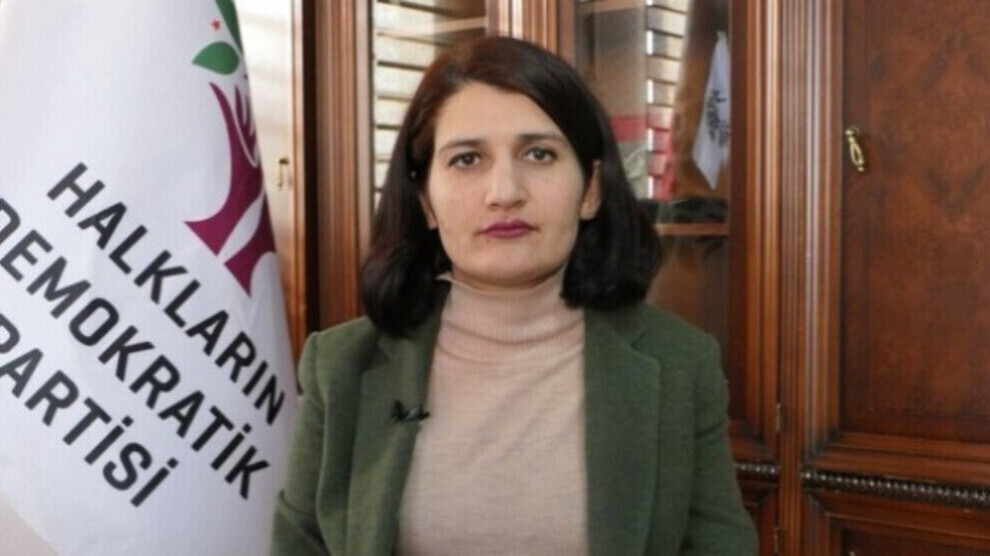 Peoples' Democratic Party (HDP) Amed (Diyarbakır) Deputy Semra Güzel was arrested in Istanbul in September after having her political immunity lifted in the parliament.
The HDP lawmaker was initially put in the Marmara Prison (also known as Silivri), where she was held in solitary confinement. Now, she has been transferred to the Kandıra High Security Prison No. 1 in Kocaeli city.
During her stay in the Marmara Prison, the petitions Güzel submitted to the prison administration were left unanswered. She was not even allowed to socialize with fellow inmates during events inside the prison.
Güzel was also denied visits by her advisers and HDP deputies. Her requests to send a fax to the parliament were repeatedly denied by the prison administration.
BACKGROUND
Semra Güzel was arrested on 3 September on charges of being a member of a "terrorist organisation" - meaning the PKK. During her arrest the day before in Istanbul, which was accompanied by pro-government media, she was mistreated by the police. In a martially-presented video footage, two female officers of the anti-terror units could be seen pulling the hair of the MP, whose hands were tied behind her back, and trying to press her head down on her way to the obligatory health check. The HDP described this as "torture", stating that it was a pathetic attempt by a minister known for his links to organised crime to humiliate the politician by forcibly bending her head. "The mistreatment of Semra Güzel, who is still a member of the Turkish parliament, is nothing more than an unmistakable sign of weakness in political power," the co-chair of the party, Pervin Buldan, said.
Semra Güzel is a trained medical doctor and was elected to the Turkish National Assembly in 2018 as the HDP candidate for the Amed (tr. Diyarbakır) constituency.
Last March, her parliamentary immunity was lifted in a procedure that was unusually quick by Turkish standards. The basis was two preliminary investigation reports from the public prosecutor's office that had been submitted to the Ministry of Justice shortly beforehand. The starting point for the allegations made in it, which are also the basis of the criminal proceedings against Güzel, are photos showing her with her former fiancé, guerrilla Volkan Bora (Koçero Meletî), who died in air raids in Adıyaman in April 2017. The photos were taken in a southern Kurdish guerrilla camp in 2014, when an HDP delegation visited the PKK as part of the peace process with the knowledge of the state to discuss further steps towards de-escalation.