First Ever Women's Internationalist meeting in London
The first ever women's internationalist gathering takes place in London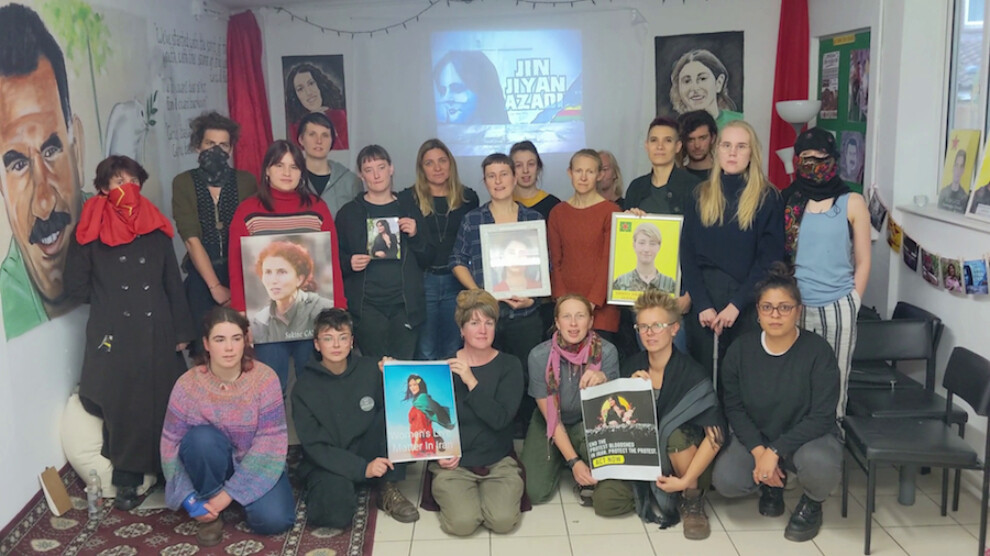 The first ever women's internationalist gathering was held in London on the 1st and 2nd October 2022.
In a statement the women said: "The first ever autonomous gathering of internationalists working with the Kurdish women's movement in England, Scotland and Wales. Over thirty members of women's, feminist and anti-fascist organising groups, along with representatives from the Kurdish women's movement in the UK, came together for the gathering, held in the Kurdish Community Centre in London, England."
The statement continued: "Participants of the gathering heard political analysis and perspectives from representatives of Kurdish women's movement structures in Rojava (North and East Syria), Bashur (North Iraq), Europe and the UK. During the gathering, we developed a political analysis together and discussed how to build a stronger resistance to the forces of capitalism, patriarchy and the violence of the state."
The statement underlined that "the gathering was an initial step towards building up Women's World Confederalism, which has been proposed by the Kurdish Women's Movement as a concrete step in resisting and overcoming capitalism. The weekend was also part of the preparation for the Women Weaving the Future Conference which will take place in Berlin in November, and we discussed some of the topics that will feature in the Women Weaving the Future Conference, such as women and health, women and education, and building an anti-fascist women's front."