Disciplinary proceeding launched against jailed TJA Spokeswoman Gökkan
A disciplinary proceeding has been launched against Free Women's Movement term spokeswoman Ayşe Gökkan on the grounds of a petition she had submitted to the administration of the prison where she is held.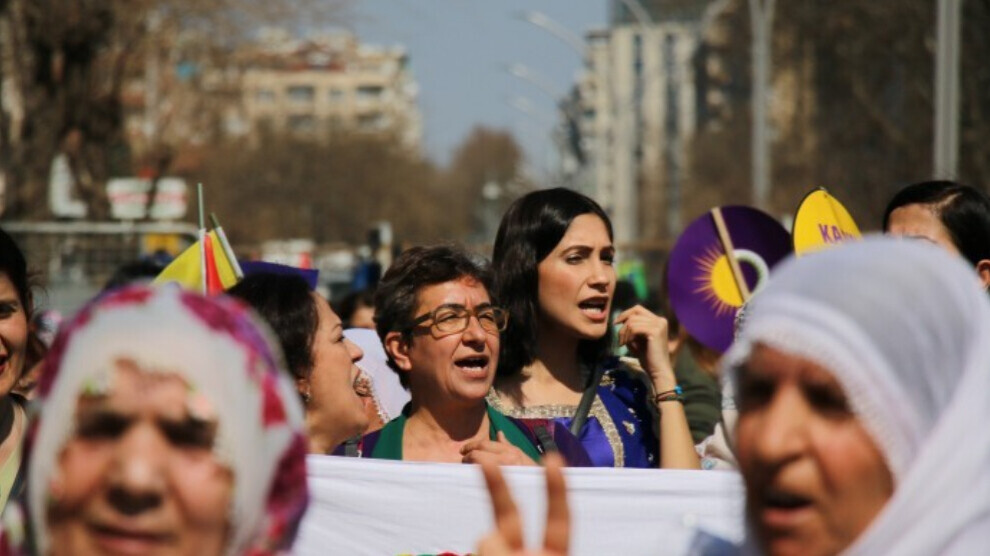 Ayşe Gökkan, the term spokeswoman of the Free Women's Movement (Tevgera Jinên Azad-TJA) has been in jail since the end of January after an arrest warrant was issued for one of the more than 200 trials against her (at least 167 are individual cases). It is not her first time she has been in prison. The last time she was in jail was in 2017 for five months. She was also taken into police custody dozens of times. 
Gökkan faces up to 35 years' imprisonment for allegedly being an administrator and member of a terrorist organization. The 22nd hearing of the trial against the Kurdish politician was held on September 13 at the 9th Heavy Penal Court in Diyarbakır. The presiding judge said that he would not listen to them and ordered police officers to take the lawyers out. The lawyers reacting to the treatment were battered by police officers and taken out of the courtroom.
Having their request for a recusation rejected, the lawyers then submitted a bill of complaint to the Supreme Council of Judges and Prosecutors (HSK) concerning the events during the latest hearing.
It is reported that a disciplinary proceeding has been launched against Gökkan, who is jailed in Diyarbakır Women's Closed Prison, due to a petition she had submitted to the Diyarbakır Chief Public Prosecutor's Office concerning the problems in the prison, as well as what had happened during her trial.
RELATED NEWS: