50-year-old victim of torture in Afrin speaks out
A 50-year-old woman from Afrin tells of severe torture in custody under the Turkish-controlled occupation regime in Afrin. She was tortured for 26 days.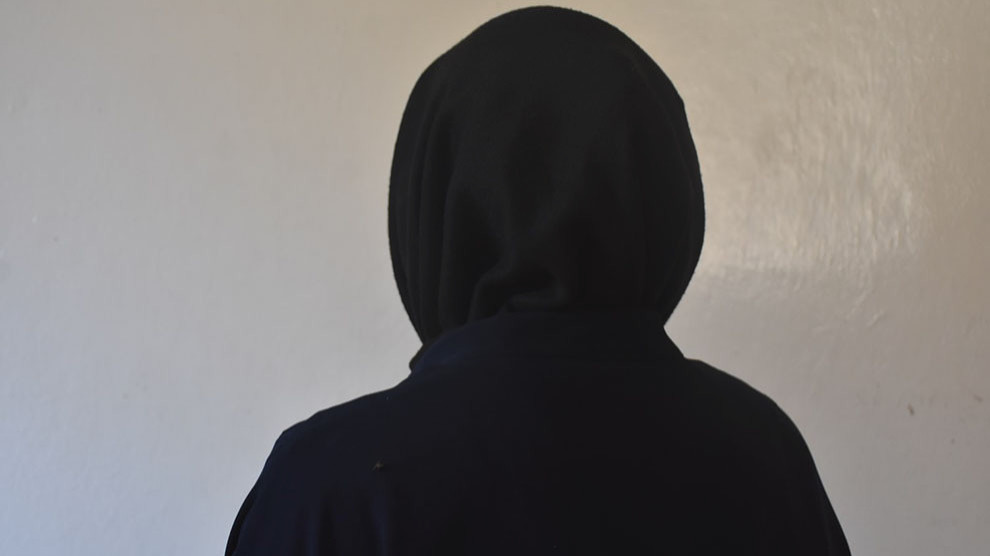 With more and more new internally displaced persons from the Turkish-occupied areas in northern Syria, we are also receiving more and more deeply shocking reports from these regions. After the report on Thursday about E.A., who was tortured together with her daughter for a year in a torture centre in Afrin, today her mother, 50-year-old M.A., reports on her story.
Kidnapping, torture, looting and expulsion
In June 2019, M.A. was kidnapped by the "military police" of the occupying forces in Afrin under the pretext that she was a member of a commune responsible for her neighbourhood. Unaware that her daughter and granddaughter had also been abducted, she was taken to the infamous torture centre at the commercial school in Afrin. She was shocked to find her family members there and was herself tortured for 26 days. She was finally released in exchange for a thousand dollars ransom. Afterwards she tried to get her daughter and granddaughter out of captivity as well. But the horror was not over. After the family had paid the ransom for her daughter and granddaughter and they had been released, militiamen stormed her apartment and looted everything that was left there. They stole the family's last money. Since the situation in Afrin is practically unbearable, the family fled to the open Shehba.
"Old people, women or children - everyone is tortured"
M.A. spoke to ANHA and told her story:
Abu Haydar, Abu Arab, Abu Sayir and Abu Ziyad conducted the interrogation of the abducted persons. I was interrogated for hours every day. They constantly asked me what my role in the commune was and what my relationship was to the autonomous administration. When I said that I had nothing to do with it and that I did not work in the commune, they beat me with a hose. Because of my age, I had not expected to be subjected to such severe torture.
"I couldn't sleep at night because of the screams of those tortured"
The torture started at midnight and lasted until 4:00 a.m. Every night was filled with the screams of tortured children and women. Because of the screams I could not sleep. The women were tortured by a man named Ahdar Ibrahim. Ahdar hung them up in a room and gave them electric shocks.
Drugs and rape
Hundreds of women are tortured in the dungeons in Maratê, the commercial school, and at the Kawa Crossroads. In the prison at Kawa Crossing, the most serious crimes are committed against civilians, especially women. In these prisons, women are raped and given drugs.
"High taxes are extorted from families"
The militias extort high taxes from the families. Therefore, the families do not even dare to cook good food at home. Their power lines are stolen again and again. In order to get them back, the families are asked to pay a lot of money. At the same time they force people to use dollars and Turkish Lira. In the pharmacies, medicines are only available for Turkish Lira. Everyone gets Turkish identity cards.