4,000 women in the Kurdistan Federal Region apply to RJAK in 6 months
RJAK member Jîno Reşid said that 4,000 women in the Kurdistan Federal Region applied to them in 6 months, 1,042 only in the last month, and added that men, encouraged by impunity, were organized through imams acting with the ISIS mentality.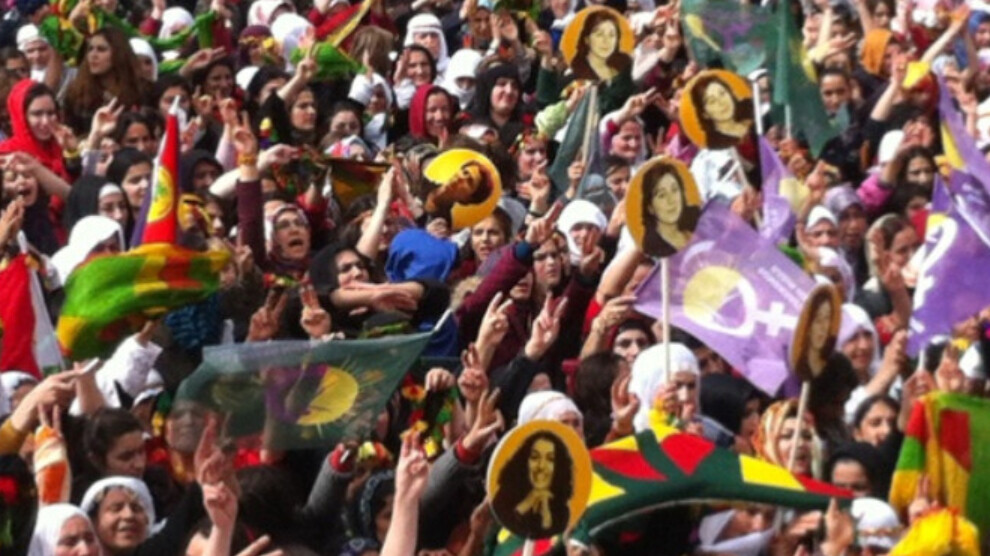 According to official records, in the Kurdistan Federal Region, where violence against women increased by 33 percent between 2016 and 2020, 20 women committed suicide in the first 6 months of 2021, 37 women set themselves on fire. It was claimed that only 6 femicide took place in the region, where violence is constantly increasing. 53 women were subjected to sexual assault and more than a thousand women applied to the official authorities denouncing violence.
In the last 6 months, 4,000 women applied to the Kurdistan Free Women's Movement (RJAK), which operates in the Kurdistan region, complaining of various violations but especially violence. In the last month alone, 1,042 women applied for support against violence. Hundreds of women, whose death was recorded as "suicide", were buried in the nameless part of the cemetery in the city of Sulaymaniyah.
RJAK member Jîno Reşid talked to Mezopotamya Agency (MA) about the Kurdistan Federal Region Government's policies towards women and the violence and femicides in the region in the last year.
Emphasizing that violence against women is increasing by the day in the region, Reşid said: "Violence against women in the region is rooted in history. Society acts with the wisdom of the system. This plays a fundamental role in the increase of violence. The occupation imposed on Kurds had a negative impact on the freedom of all women in the Middle East today."
Reşid said: "Violence against women has reached incredible levels. A woman is murdered almost every day. In addition, female suicides have also dramatically increased. We cannot handle this situation independently from the dominant mentality. Both physical and psychological violence in the region is at high levels. Spaces are not opened for women. Women do not have and cannot achieve economic independence. Femicide has become something normal. Many people began to consider femicide as normal because the government does not take any measures to counter violence."
Stating that impunity encourages the perpetrators, Reşid said: "The dominant mentality is an important factor in the increase of violence. This picture is the product of the dominant mentality. They do not want women to decide for themselves. The man who murders women and exposes them to violence is not punished. Men are encouraged by this impunity. "his also causes the violence to escalate. The government is not prosecuting the perpetrators."
Reşid pointed out that all their efforts were being hindered and added: "We are fighting very seriously to organize women. We go to every woman we can reach. Up to a point, we are answering women's problems. RJAK is a target because we provide answers to women. We are constantly threatened. But we continue to work. We help women to take conscience of their situation. That's why we face threats from the government. We were threatened many times and our members were arrested. Even our most democratic actions are blocked. We wanted to go to Shengal twice, but each time we were attacked by the public order forces."
Stating that imams are encouraging violence against women in the Kurdistan Federal Region, Reşid said: "Imams are on social media. The videos they post show how men should behave towards women, how they should behave towards women who do not wear a headscarf, etc. The imams here are actually promoting violence by acting with the ISIS mentality."