393 women demand protection of prisoners' right to life
"No one should be kept in prisons where life safety is not ensured and prisoners are abandoned to their fate."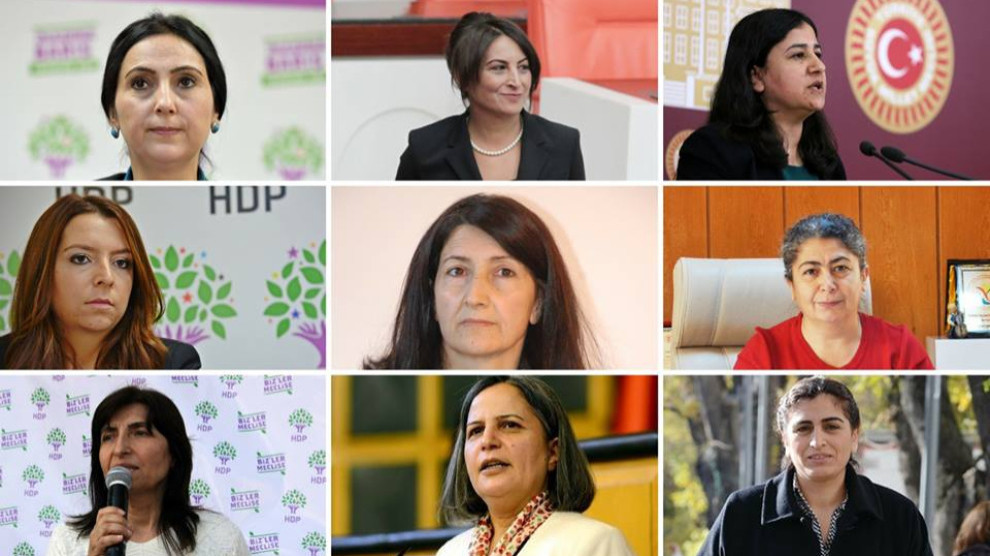 Intellectuals, writers, journalists, academics and activists are among the 393 women who prepared a common text and asked to eliminate the inequality in the discriminatory Law of Execution calling for the protection of the prisoners' right to life and health.
Women wrote: "The news coming from political prisoners in Kandira Prison, especially Gültan Kışanak, Sebahat Tuncel, Selma Irmak, Çağlar Demirel, Figen Yuksekdag, Aysel Tugluk, Gulser Yildirim, Nurhayat Altun and Edibe Sahin, are very worrying."
The statement added: "No one should be kept in prisons where life safety is not ensured and prisoners are abandoned to their fate."
The statement continued: "While the immune system of prisoners is already weak, women's different needs are not provided, as well as hot food service which has been stopped these days. Only dry food is provided and the reason given is that the meals were prepared in open prisons and that the prisoners in these prisons have been released. In addition, prisons are disinfected once a month, not enough cleaning and hygiene materials are provided, masks and gloves are not distributed. In the canteen, there is no alcohol-based disinfectant and product' prices have reach exorbitant figures.
The women who signed the statement said: "As a reflection of ongoing gender discrimination in all areas, it is observed that the violations are worse in prisons such as Kandira, where female politicians and co-chairs are held."
Women listed their requests as follows:
"* The law of execution will be analysed in its essence by the Constitutional Court. 
* Women, children and disadvantaged groups, whose right to life is not protected in penal institutions, are to be immediately released by ensuring equality in the discriminatory Law of Execution;
* To ensure that those who have the highest risk of contracting the coronavirus, even if convicted, have chronic illnesses and the elderly, are released on parole;
* Immediate referral of all prisoners with flu symptoms to treatment;
* Urgently restarting the hot food service to guarantee a strong and regular feeding of prisoners;
* Frequent disinfection of all common areas, free provision of hygiene and cleaning materials, masks and gloves to prisoners;
* According to the report released by the Ministry of Justice, the coronavirus test of tens of officers working in open prisons was positive. 
* The Ministry of Justice should inform relatives about current decisions, remove restrictions on phone calls, arrange the phone call duration for 20 minutes twice a week and remove the concerns of prisoners' relatives;
* We, as women, once again demand that prisons be inspected by doctors from the medical chamber."