YPG releases balance sheet of war for the month of August
YPG Press Office released a report on results of YPG operations, Turkish and ISIS attacks against Syrian people between 1-31 August.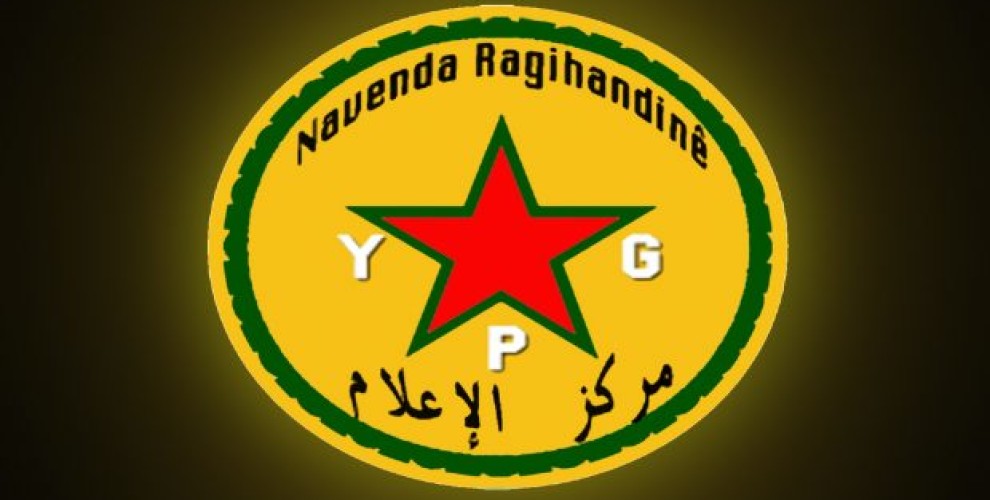 People's Defence Units (YPG) Press Office released the balance sheet of war for the month of August.
YPG statement read as follows:
"Our Rojava defence forces -People's Defence Units (YPG) and Women's Defence Units (YPJ)- led Syrian Democratic Forces (SDF) on the struggle against ISIS. 'Liberation Operation for Raqqa', disrupted plans of the enemies in August 2017.
- The occupying Turkish army and Turkish supported gangs targeted YPG/YPJ military positions, homes and fields of civilians 158 times.  Turkish army and gangs used panzers, mortars, howitzers and heavy armoury.
- Turkish warplanes and drones crossed the border of Rojava 8 times and spied over the regions.
- The occupying Turkish army crossed 2 times the border and intruded Rojava soil.
- The occupying Turkish army and allied gangs have attacked our forces 2 times.
- 7 civilians were injured due to the shellings of the occupying Turkish army.
- Due to artillery shellings of the occupying Turkish army and affiliated gangs, the properties of the civilian population got damaged, and their homes and fields were destroyed and burnt.
YPG-YPJ forces responded these attacks in 34 instances which resulted:
- 6 gang members of the Turkish army have been killed.
- One tank, a bomb laden vehicle, one DShK truck and an excavator belonging to the Turkish army have been destroyed. Another dredger of the occupying Turkish army and a vehicle of the gangs have been damaged.
- 2 Turkish surveillance aircrafts were downed and confiscated by our forces.
- 4 of our comrades fell martyrs last month in Efrîn as result of the bombardments of the occupying Turkish army.
RAQQA OPERATION
Our forces of YPG and YPJ took an active part in Raqqa's liberation operation against ISIS in August.
The main results of the operation in August are as follows:
- 65% of Raqqa has been liberated.
- SDF special units rescued nearly 2000 civilians that were held hostages by the gangs and led them to safe zones.
- 9 neighbourhoods liberated from ISIS in August. The liberated neighbourhoods are Old Raqqa, Nazlat Shehade and Hisham bin Abdulmelik south of the city, El Kerîm north-west of Raqqa, al-Diriyah in the west, and the neighbourhoods Mehdî, el-Refqa, Mensur, Reshîd in the eastern part of the city.
- The western and eastern flanks in Raqqa have met in this month.
- 1244 ISIS gang members have been killed, while dozens other gang members have been injured. 76 corpses of the gangs are in the possession of the fighters.
- 3 gang members have been captured alive.
- 28 bomb laden ISIS vehicles have been destroyed by the fighters before they could reach their destination.
- A workshop for improvised mines, a factory for the preparation of bomb-laden vehicles, 3 military vehicles, 3 DShK 12.5 and DShK 23 have been destroyed, while also a drone has been shot down.
- This month, our fighters seized many weapons and ammunitions. Workshops that were used for the creation of mines and mortars have also fallen under the control of the fighters.
- 3 tunnels used by the gangs have been discovered, and special units swept the mines in liberated regions.
During Raqqa's liberation operation in August, 101 of our fighters, including 2 YPJ fighters, fell martyrs during their heroic struggle, and another 8 of our fighters also fell martyrs in battles with ISIS in Shedad.
5 of our fighters, one YPJ fighter among them, lost their lives due to accidents, and another 3 due to illnesses."