Tents set up in Serdem Camp in Shehba
The Shehba People's Municipality and Afrin Autonomous Administration have started to set up tents in the Serdem Camp.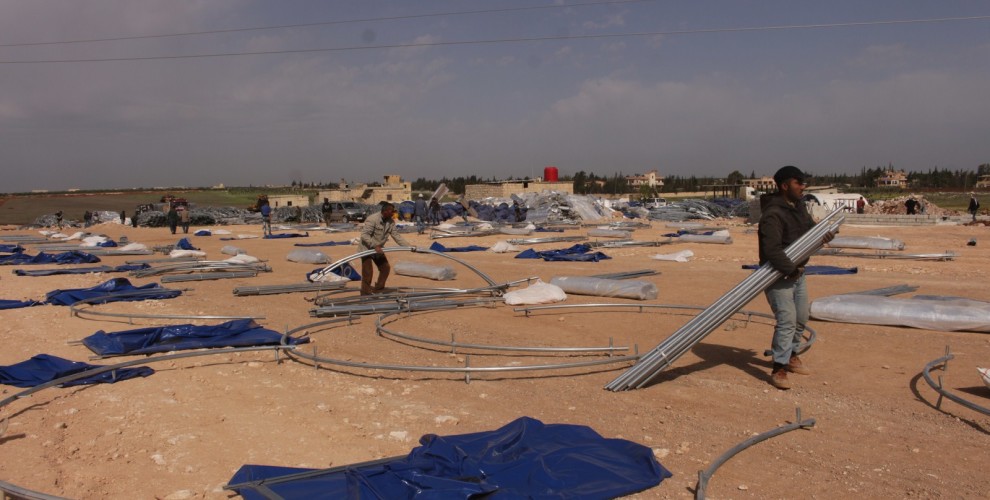 Another camp named the Serdem Camp is being set up in the Til Sosin village of Shehba for the people of Afrin who have had to migrate to Shehba due to genocidal attacks by the invading Turkish state and their gangs.

First the land and the infrastructure were prepared, and now the tents are being set up.

Camp official Hisen Henan said the people of Afrin will be settled in the camp after its completion and called for support from relevant institutions to meet the needs of the people of Afrin.

There are some 3.000 people from Afrin in the Berxwedan Camp in the Fafin district of the Shehba Canton.