Scores wounded in Turkish attack in Afrin
21 civilians including 7 children wounded in the attack against Berbenê village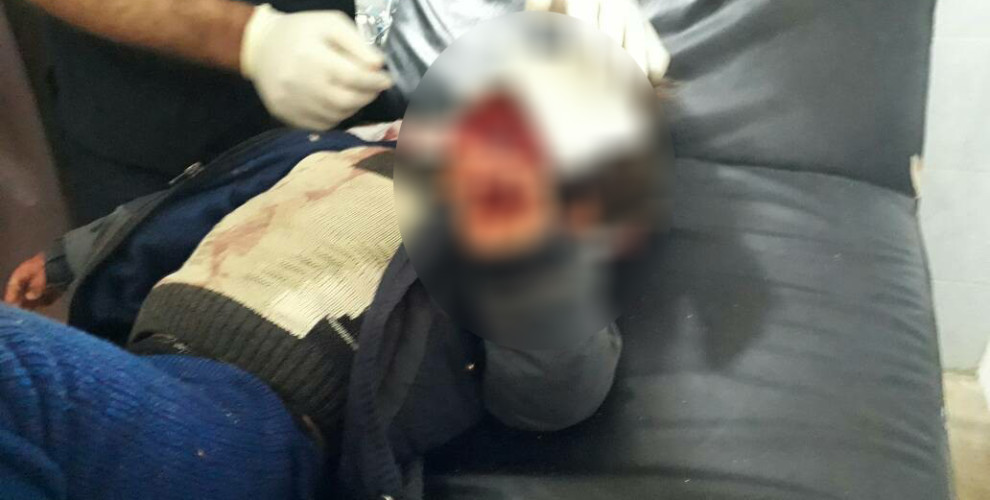 In Turkish invasion forces' attacks against the Berbenê village in Afrin's Rajo district, at least 21 civilians including 7 children were wounded.
The attacks were carried out by the Turkish state and the gangs they act together with. These gangs derived from ISIS and Al Nusra are presented as the "FSA" by Turkey.
As the Turkish invasion attacks continue on day 45, the Berbenê village was attacked with heavy weapons on Sunday night. 21 civilians including 7 children were killed in these attacks.
The wounded civilians are as follows:
Dunya Ehmed Bekir(17), Şêxo Abdullqadir(12), Newroz Hesen Mustefa(35), Emîne Mihemed Mustefa (80), Cuma Hisên Abdullqadir(7), Mihemed Hisên Abdullqadir(2), Foziye Mihemed (35), Fîdan Bekir(17), Mihemed Hisên Ebdo (52), Emîne Eslan Mustefa (60), Nezmiye Hesen (20), Cumana Ehmed Musa (80), Ehmed Hisên (47), Newroz Hesen (3), Hediye Elî Umer (49), Ilham Elî Umer (49), Ilham Menan Xelîl (50), Şiyar Abdullqadir, Dijle Ehmed Bekir(26), Fatime Eslan Mustefa (42), Semîra Umer Şêx(55).
Civilians have been systemically targeted in the invasion attacks since the beginning. Since January 20, hundreds of civilians have been killed. According to the balance announced by the Afrin Health Council on March 4, at least 212 civilians have been killed. 28 of these were children, and 25 were women. At least 612 people including 76 children have also died in the attacks.