Oil tanker explodes in Derik, killing a child
Explosion of an oil tanker left a child dead and 4 people wounded in Derik city of Rojava.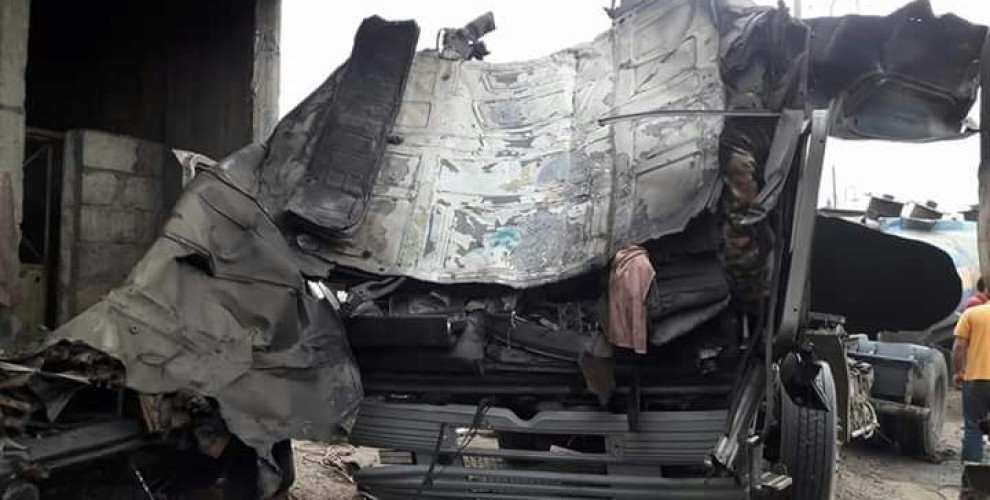 An oil tanker under repair has exploded in Derik city in Cizire Region of Northern Syria on Tuesday.
An 12-year-old minor by the name of Wesim Beşar El Şami died and four people -three named as Hişam Şibli, Eli İsam Şibli, Eli Remedan Diban- got wounded as a result of the explosion.
The wounded civilians have been taken under treatment in hospitals in Derik.
Asayish (public security) forces have launched an investigation at the scene.