Call for "international support" for Afrin people in Shehba
The administrators of Shehba and Afrin have built a second camp for the people from Afrin with their own means, and are calling for support from international organizations.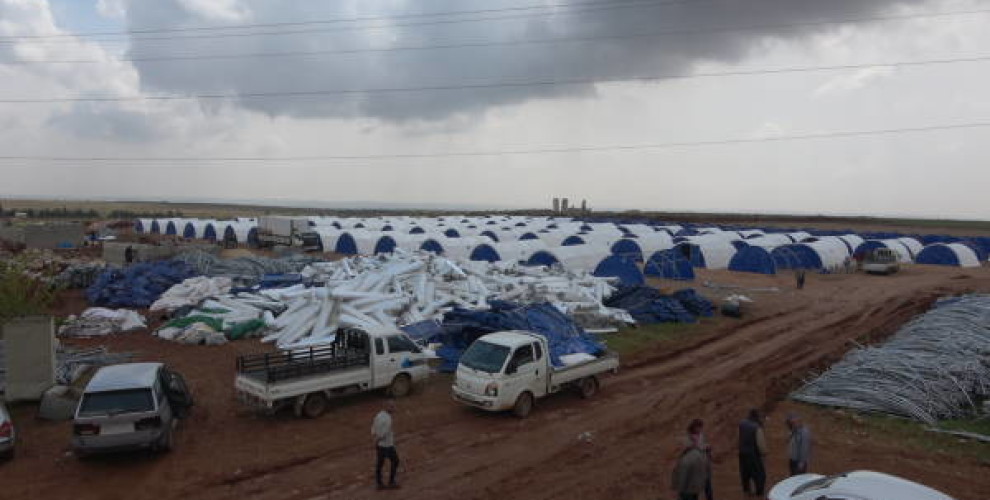 Hundreds of thousands of people from Afrin have had to migrate to the Shehba region due to the Turkish state and Al Qaeda, ISIS and Al-Nusra gangs under them. The Democratic Northern Syrian territories and Kurdistanis and allies in Europe are trying to meet all the needs of the migrants in Shehba.


WITH THEIR OWN MEANS
After the Kampa Berxwedanê built by the Afrin and Shehba administrations, a second camp named Kampa Serdemê is now underway in Shehba.

Hesen Heman from the Kampa Serdemê administration said they have built the camp together with the people from Afrin and they haven't received any support from any international organization: "We will be putting up some 2.000 tents in this camp. Our goal is to settle 15.000 people here. We are trying to fulfill all their needs with our own means, we haven't received any help from the outside to date."

INTERNATIONAL AID IS NEEDED
Heman requested aid from international aid organizations and said: "I am calling on all humanitarian aid organizations. They should come and see the migrants here. They should take action to meet the needs of the people here. There is a need for everything here. Up to now, we have been trying to meet the needs with our own means, but outside aid must come urgently."