YPG pays tribute to fallen fighters
YPJ fighters Çîçek Botan and YPG fighter Êrîş Cesur lost their lives in accidents in Hesekê and Aleppo at the beginning of March.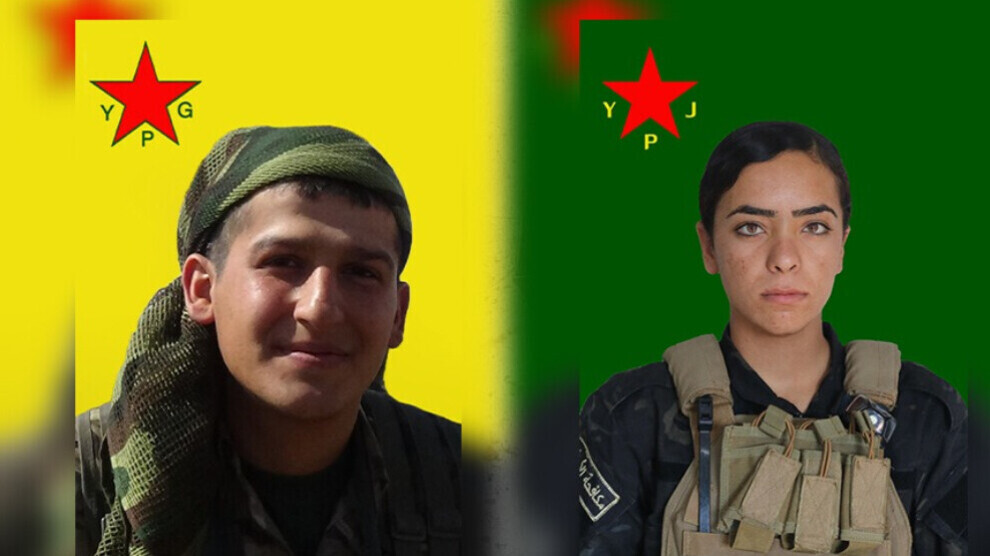 The YPG People's Defense Unit press center announced that YPJ fighter Çîçek Botan and YPG Erîş Cesur lost their lives following accidents in northern Syria.
YPJ fighter Çîçek Botan's real name was Besma Heyder. She came from Kobanê. According to the YPG, she suffered a fatal accident in Hesekê on 3 March 2021. She had joined the YPJ during the defense of Kobanê against the Islamic State.
YPG fighter Êriş Cesur (Diyar Erçik) came from Yüksekova in North Kurdistan and lost his life on 1 March in Aleppo, also as a result of an accident.
The YPG said in a statement: "We remember Çîçek Botan and Êriş Cesur as well as all those who fell as martyr in the revolution for freedom and democracy with great respect and gratitude. We express our condolences to the families of the fallen and to all of our people."