Women build defensive positions in Shehba
In the northern Syrian canton of Shehba, women are building defensive positions and digging protective trenches to arm themselves against Turkish attacks.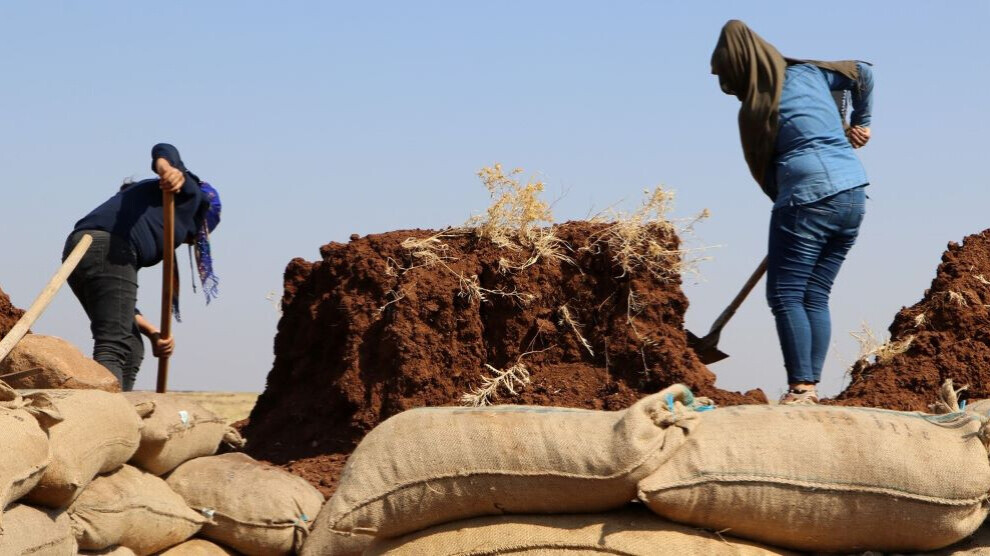 The Autonomous Administration of North and East Syria (AANES) declared a state of emergency in the self-administered areas in July in view of the Turkish threat of invasion. The self-administered areas also include the canton of Shehba, which is home to thousands of displaced people from the canton of Afrin, which was occupied by Turkey in 2018. Shehba is attacked every day by the Turkish occupation forces, and on Thursday, a drone attack on the town of Tel Rifat injured nine people, including six children and teenagers aged between six and 15. Artillery attacks on the village of Kefer Antûn and other villages in the neighbouring Shera district were also reported today.
The people in Shehba are trying to arm themselves against an invasion. Both the original inhabitants of the region and the Afrin IDPs are following the state of emergency decree of AANES. In one village, women of different origins have started to build defensive positions and protective trenches.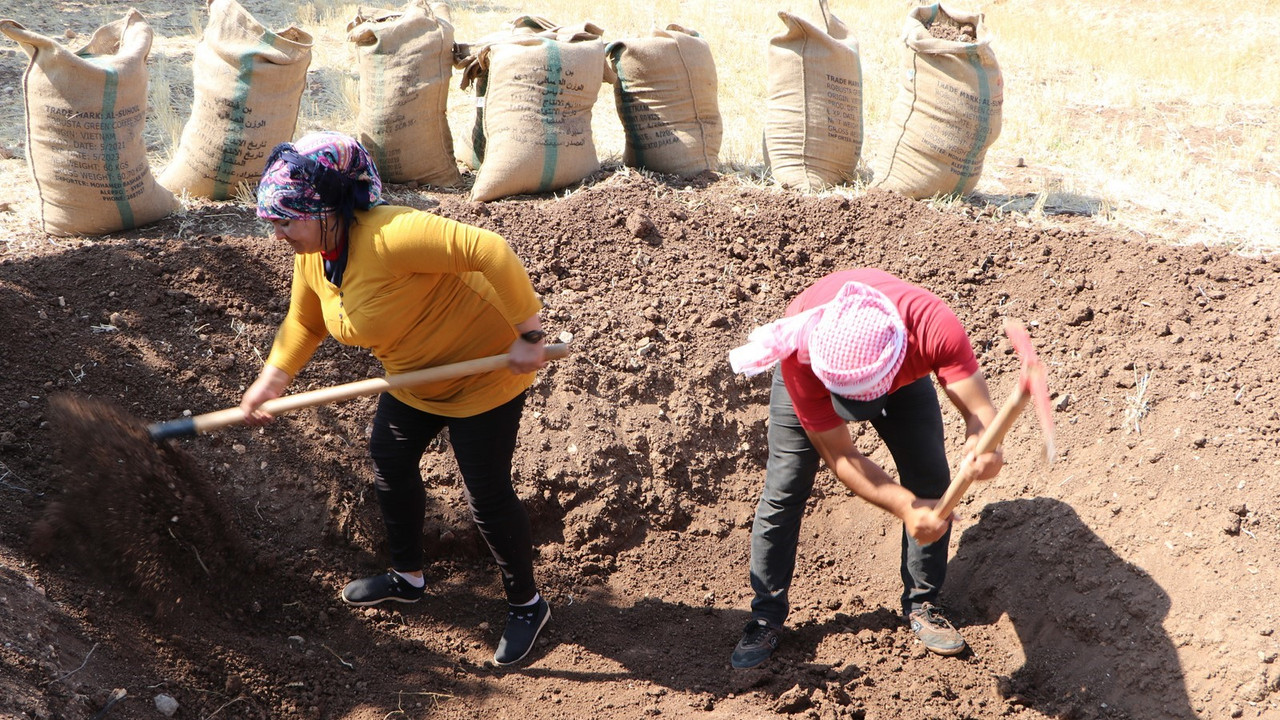 One of the women, Zelûx Mihemed, told ANHA: "We have been driven out of Afrin. Now we are trying to protect ourselves and the people from Turkish bombs by digging trenches and building positions. The Turkish occupiers bomb us every day. We are wanted to be expelled once again. The Turkish state should understand that we are not like before. We are organising ourselves within our right to self-defence according to the strategy of the revolutionary people's war. We will resist until our country is liberated."
Vague statement after Sochi summit
Turkish President Recep Tayyip Erdoğan and Russian President Vladimir Putin said in a joint statement after lengthy talks in Sochi on Friday that they would cooperate and coordinate in the fight against terrorism in Syria. Before the meeting, the Kremlin had urged Turkey not to "destabilise" Syria. In the joint statement, both leaders stressed the need to preserve the unity and integrity of Syrian territory. "The parties confirmed that they attach great importance to promoting the political process in Syria," the statement said.