WHO delivers vaccines to Turkish-occupied regions in Syria
It is reported that the WHO that is supposed to distribute vaccines equally throughout Syria gave priority to the Turkish-occupied regions. The WHO has not fulfilled the vaccine promise to the Autonomous Administration of North and East Syria.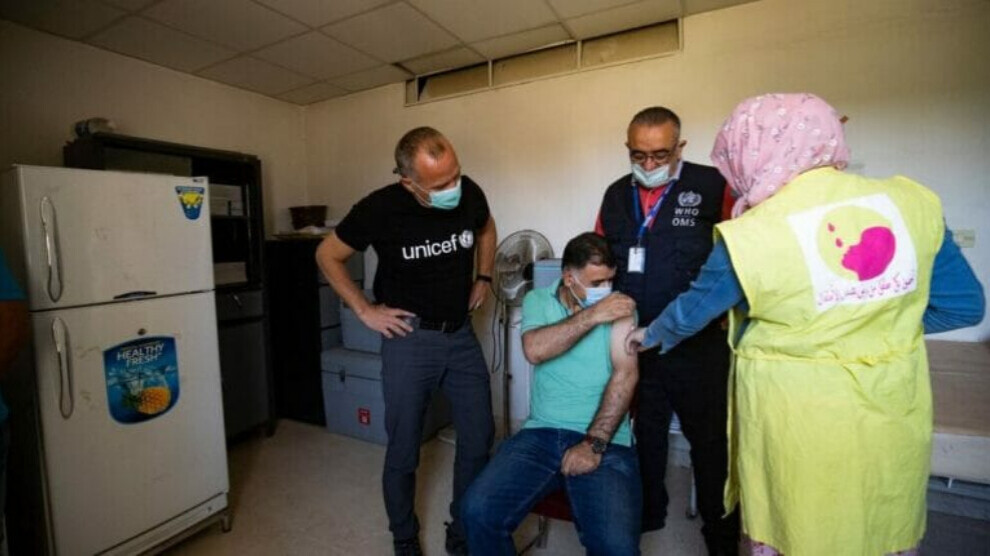 The World Health Organization (WHO) has recently launched a campaign called 'COVAX Initiative' for universal access to vaccines produced to combat coronavirus. Last March the WHO announced that it would distribute 90,000 doses of vaccine to the regions governed by the Autonomous Administration of North and East Syria until this May within the scope of the campaign which covers war zones and countries where immigrants and refugees live.
The Autonomous Administration was planning to use vaccines it would receive for seriously ill patients and healthcare workers within the risk group. However, it has been reported that limited vaccines have reached the Autonomous Administration regions so far. According to the information provided by the Autonomous Administration officials, all of the nearly 700 doses of vaccine have been delivered to a hospital which is located in the city of Qamishlo in Rojava and works affiliated with the government of Damascus.
203 THOUSAND DOSES SENT TO OCCUPIED ZONES
Except for the hospital in Qamishlo, no vaccine has been delivered to any hospital in Rojava and the Autonomous Administration regions, as 203,000 doses of vaccine were dispatched to the regions under the Turkish occupation by the WHO last week. It is reported that the first vaccine batch sent to the regions under the Turkish occupation has been distributed.
In the meantime, the Doctors Without Borders (MSF), headquartered in Geneva, Switzerland, criticized WHO's failure to distribute vaccines fairly in many parts of the world, especially Syria. The MSF pointed out that more people need vaccines and tests than announced.