Villagers in Rojava: Turkey can't force us out of our land
The residents of the villages of Cirin and Serzûrî said that no Turkish state's attack would be enough to force them out from their lands.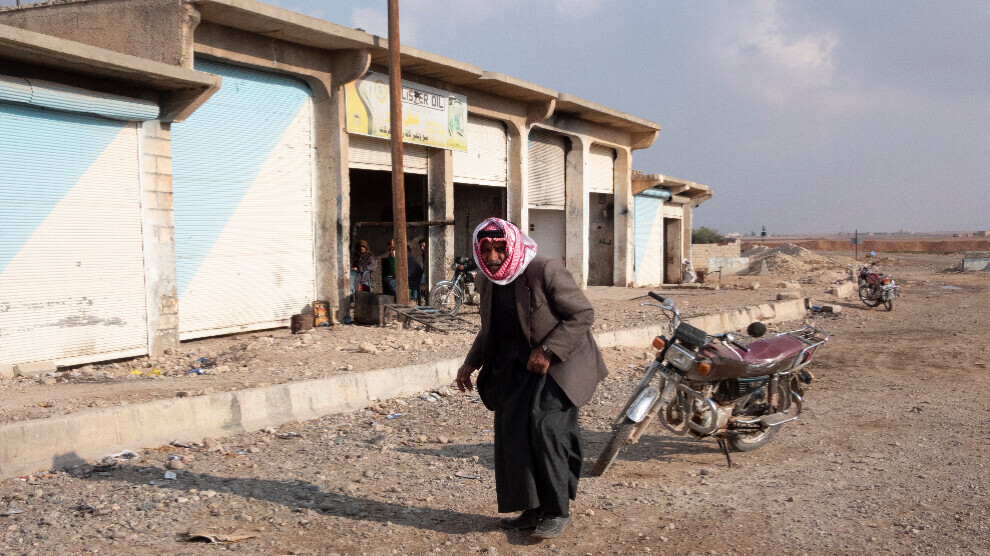 People living in the villages attacked in the past week by the Turkish state said that civilians are deliberately targeted and that Turkey wants to expand the areas it occupies.
During the last week, the Turkish state has attacked Kobanê and the villages of Qeremox, Koltek, Serzûrî, Xanê, Tilêcib, Elişar. In addition, it bombed the villages of Ehmediyê, Hiriyê, Cirin, Bîr Ereb, Erîda, Qiz Elî and Sawan, located Ibrahim Şerif was killed and 12 civilians were injured in the village of Xanê in Kobanê. Numerous homes and land were damaged.
The residents of Cirin and Serzûrî spoke to ANF about the attacks of the Turkish state. Zozan Xelîl, who works in the Cirin Assembly, said: "The Turkish state is constantly bombing civilian areas. It attacks especially during peak hours. It attacks when people are at work, or in their gardens. There were injuries and deaths. Little children were wounded. The aim of these attacks is to gradually invade Rojava. Turkey targets all peoples living in North-East Syria, without discriminating between women, men, young, old, children."
Ehmed Hecî Dewrêş Isa from the village of Cirin said that the attacks did not cease and added: "If Turkey's aim is to kill us, we are ready to die, but we will not leave our own homes."
Attacking civilians only
Girê Spî Assembly member, Xelîl Qewaz, emphasized that the Turkish state targets civilians, civilian settlements and living spaces, and said: "Turkey is attacking villages from Kobanê to Girê Spî. It is committing a massacre, but no state is objecting to these attacks."
We can't go anywhere
Xelîl Îsmaîl Îsa, whose house was damaged in the attack, shared the following: "The Turkish state attacked our village. My house was destroyed. My uncle's house was destroyed. In addition, my wheat field was damaged. Turkey wants to drive us out of our villages, but where can we go? We can't go anywhere. Sometimes we leave our homes when the attack is heavy, but then we come back again."