Two children die in fire at Washokani camp
In the Washokani camp near Hesekê, two brothers aged five and six died in a tent fire. The reception camp houses displaced persons from Serêkaniyê.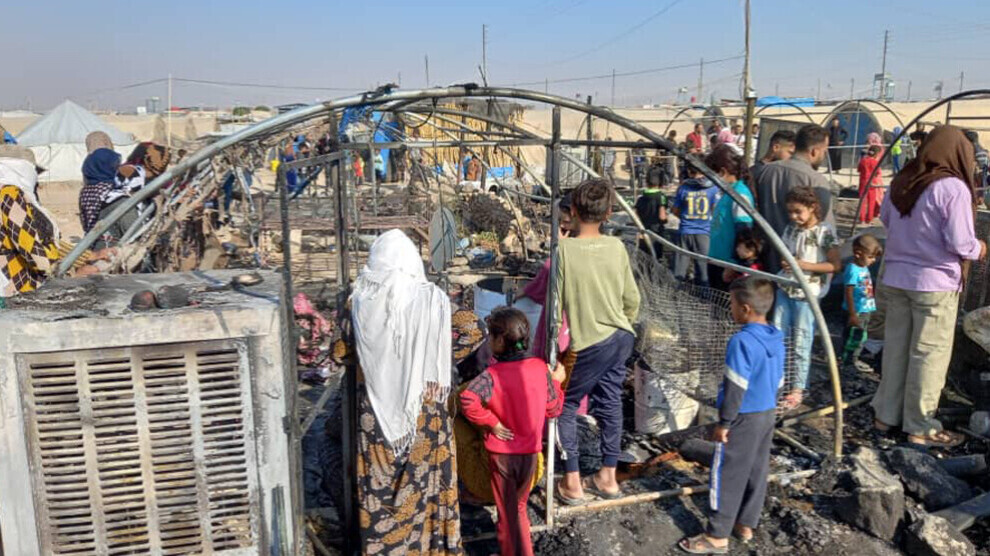 Two children died in a fire in the Washokani reception camp near Hesekê. Their family's tent burnt down last night for unknown reasons. By the time firefighters arrived at the scene, the fire had spread to five other tents. The deceased children are six-year-old Ebid Mehmûd Semo and his one-year-younger brother Zahir Mehmûd Semo.
Displaced people from Serêkaniyê (Ras al-Ain) are accommodated in the Washokani camp. The towns of Serêkaniyê and Girê Spî (Tal Abyad) in northern Syria were occupied by Turkey in October 2019. According to human rights institutions, about 175,000 people had to flee Serêkaniyê and Girê Spî due to the invasion. Some of the IDPs from Serêkaniyê have been accommodated in three camps in the Cizîrê region, while the vast majority of them live in private shelters in the region. In June, the number of people living in Washokani was reported at 15,381. Another 4,063 people are in the Serêkaniyê camp near Hesekê and 12,036 people are in the Newroz camp in Dêrik.
The camps were built with the limited resources of the Autonomous Administration of North and East Syria (AANES), and living conditions there are difficult. The UN does not recognise these camps and does not provide any assistance. International aid organisations are not present either, with only some small local cooperatives and aid organisations working. Apart from that, all the needs of the camps are met by the Autonomous Administration.