Turkish state seeks help in Baghdad and Hewlêr in the face of guerrilla resistance
The Turkish state cannot get a foot on the ground vis-à-vis the guerrilla resistance in Metina. Now the AKP/MHP regime has turned to the KDP and Baghdad for help.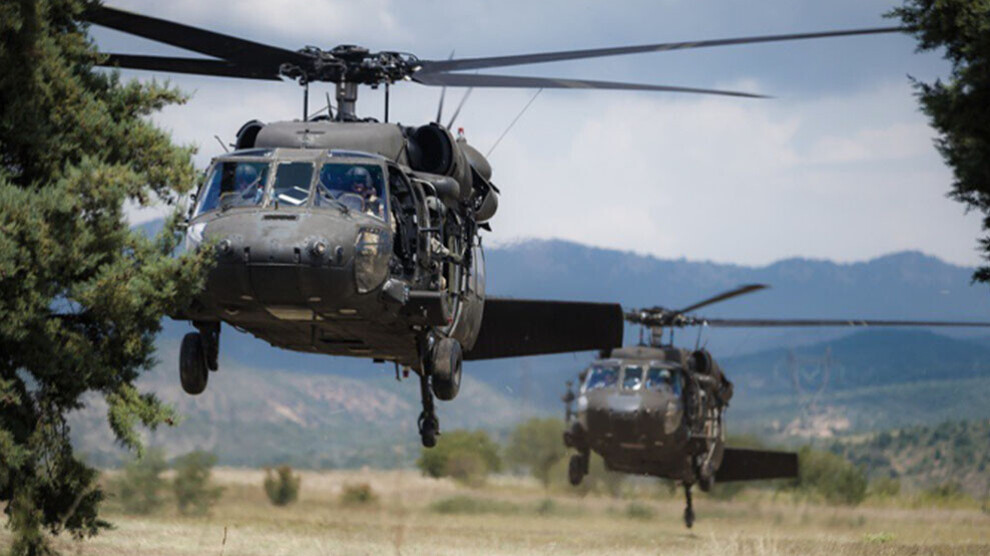 The AKP/MHP regime is under enormous pressure to succeed. It is trying to compensate for its internal crisis through militarism and war. A defeat at the hands of the guerrillas in the Medya Defense Zones would pose an existential threat to the regime. Turkish troops have been trying to capture the guerrilla-controlled areas of Metina, Avashin and Zap since April 23. Interior Minister Süleyman Soylu had grandly announced that he would establish a military base in the guerrilla stronghold of Metina. So far, however, troops have not even been able to be deployed there. Defense Minister Hulusi Akar also admitted this between the lines. According to reports from the People's Defense Forces (HPG), at least 147 Turkish soldiers have been killed in the past twelve days.
Even Roj-Peshmerga and SNA could not turn the tide
The counter militias of the so-called Roj-Peshmerga, the MIT-controlled military arm of the northern Syrian ENKS, and mercenaries of the so-called Syrian National Army (SNA) are also deployed as auxiliary forces for Turkey, but have not been able to turn the tide. Instead, the guerrillas attacked from ambushes using tunnel systems, booby traps and even repeatedly from the air. In addition, many soldiers are reported to have died in Metina in the village of Kestw while attempting to disembark troops.
Call for support from Baghdad and Hewlêr
Due to the massive losses, the Turkish government now asked the Iraqi government and the Kurdistan Democratic Party (KDP) for help. Until now, the KDP has mainly provided intelligence support to Turkish fascism. According to reports, the KDP has agreed to a redeployment of peshmerga units. Representatives of the Turkish government met with the Peshmerga Ministry and the Joint Operations Command in Iraq. After the meeting, the Peshmerga Ministry and the Iraqi command deployed troops to support Turkey in Metina in the areas of Kanimasi, Sere Heme, Badok, Gire Gole and Kevire Guvin. The Turkish government is thus attempting to put the guerrillas in a hopeless situation. This is intended to enforce an occupation of the region. It is unlikely, however, that this calculation will work out, but it does threaten further escalation.