Turkish drones target Dêrik and Tel Rifat
Turkish drones have attacked Dêrik and Tel Rifat in Northern and Eastern Syria. There are reports of injuries.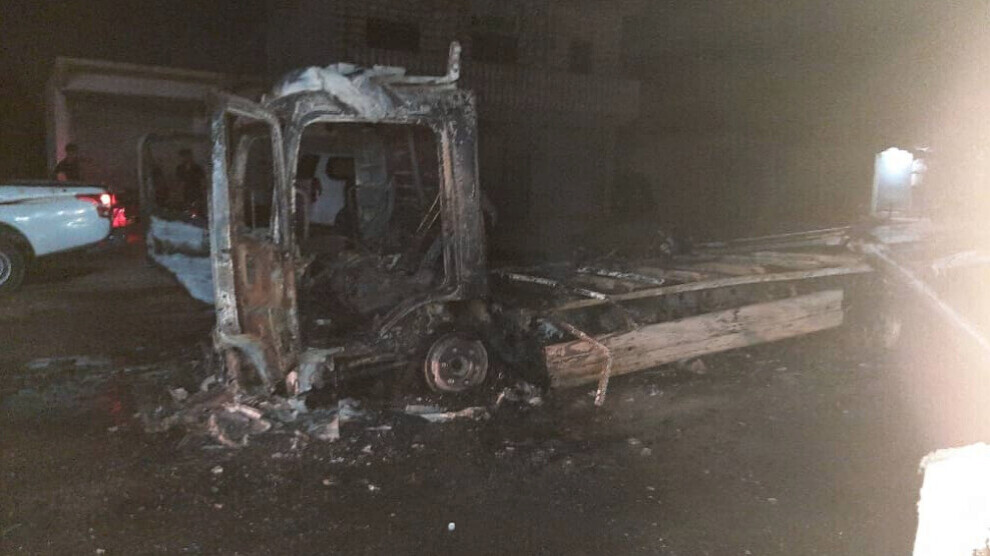 Turkish armed drones launched attacks on towns in Rojava on Tuesday morning. At around 6 am local time, a drone attacked a building in Tel Rifat. According to initial reports, there was property damage.
In Dêrik, two vehicles were attacked by Turkish drones in the village of Xaneser. The destroyed vehicles are a truck and a car. Initial reports speak of several injured.
On Monday, a person was injured in a Turkish drone attack in Til Temir. The Turkish state uses drones to repeatedly target the civilian population, especially representatives of the Autonomous Administration and their families. These attacks are only possible with the approval of the International Coalition and Russia, as they control the airspace over Northern and Eastern Syria.