Turkish mercenaries kidnap 18 people in Afrin and Girê Spî in 10 days
The occupying Turkish state kidnapped at least 18 civilians in Afrin and Girê Spî in the last 10 days.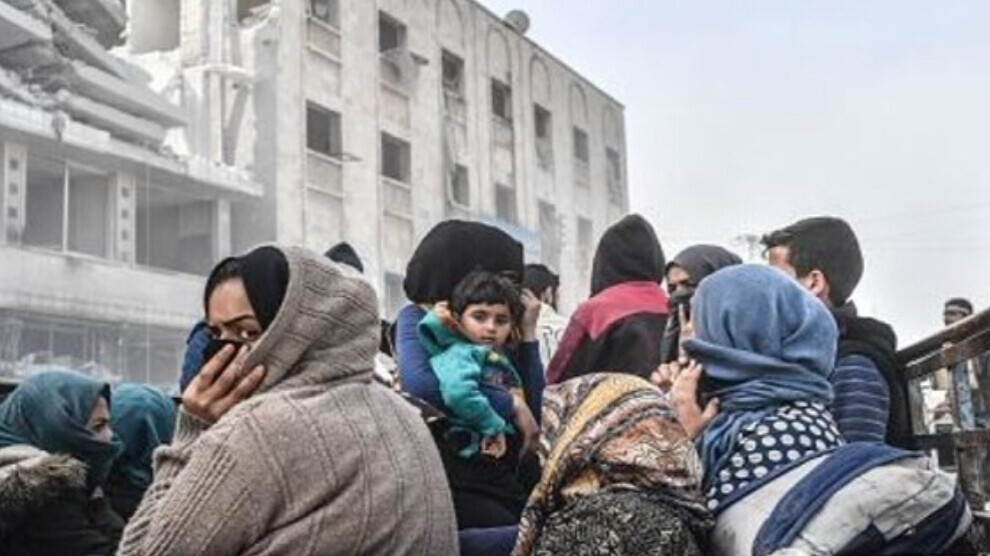 Documentation Centre for North and East Syrian Rights Violations published a report of the Turkish state violation of rights between 1 and 10 January.
According to the report, a total of 18 people, including 3 women and 4 children, were abducted by invaders in Afrin and Girê Spî.
The details of the report included the following information about the people kidnapped:
"One person in Shêrawa district of Afrin on 1 January, one person in Reco district on 2 January, 4 people from the same family in Jindirês district, 4 people from the same family in Mahmudiye district of Afrin on 3 January, a 41-year-old person in Jindirês on 7 January, a civilian in Jindirês on 8 January, six people, two of them women, were abducted on January 6 in Girê Spî.
Hundreds of people have been abducted in the areas occupied by the Turkish state in recent months. Many of them have not been identified. Kidnapping, threats, torture and looting are experienced daily in exchange for ransom.
The Turkish mercenary group, Cephe Şamiye, that raided homes in Mabata district of Afrin on 22 December, kidnapped at least 150 civilians.
On 6 December, 7 people from the same tribe were kidnapped by the Turkish state in the village of Zidî in the Silûk district of Girê Spî.
On 10 December, at least 15 civilians were kidnapped in the village of Biyê in the Sharawa district of Afrin.
On 15 December, a father and his son were kidnapped by Turkish mercenaries in the village of El Eli Baciliye in Girê Spî.
The Human Rights Organisation – Afrin said in its annual report documenting cases of murdering, abducting and torturing local civilians in Afrin by Turkey and its myriad of affiliated mercenary groups, that Afrin witnessed 987 kidnappings in 2020 – 92 of the kidnapped were women, and more than 72,000 trees were cut down. In addition, Afrin also witnessed the destruction and theft of 50 archaeological sites.