"Turkey is committing a genocide, must be brought to account immediately"
Afrin Human Rights Organization denounced the massacre in Til Rifat and stated that the Turkish state had committed war and genocide crimes and must be brought to account immediately.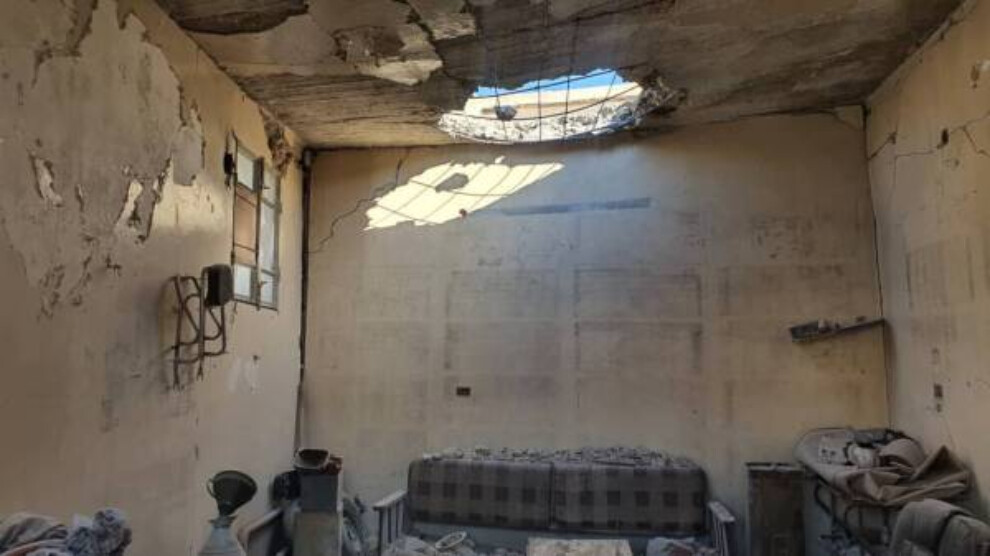 Afrin Human Rights Organization made a written statement about the massacre of civilians by the invading Turkish state and its gangs in the northern Syrian district of Til Rifat.
The statement said, "The rights violations and crimes committed by the occupying Turkish army and its gangs against all civilians in Northern and Eastern Syria and those who moved to Shehba after escaping from the persecution of the Turkish state and gangs in Afrin are continuing. Furthermore, on January 23, 2021, at 13:45, the occupying forces targeted the Til Rifat district with artillery fire. As a result of the attack, 4 civilians, including 2 children, were martyred and many more people were injured."
Recalling the massacre in which 10 civilians, 8 of them children, were martyred and many people were injured on 2 December 2019, Afrin Human Rights Organization stated that this massacre was committed before the eyes of the world, but so far no one has opposed the Turkish state's crimes that violate international law and the Geneva Convention.
'WAR AND GENOCIDE CRIMES'
The statement pointed out that: "These are organized and planned crimes seeking to annihilate the Afrin IDPs, constituents, religions and the diversity. According to international law and conventions, these crimes amount to war crimes, crimes against humanity and genocide crimes."
APPEAL TO INTERNATIONAL ORGANIZATIONS
The Afrin Human Rights Organization called on all international law and humanitarian organizations, especially the United Nations, to fulfill their humanitarian duties, to put pressure on the Turkish state in order to stop its continuing crimes and to withdraw from the regions it occupied. 'Everyone involved in these crimes must be brought to account immediately," the organization added.