Turkey continues to reduce the Euphrates River water
The Turkish state is continuing to reduce the water of the Euphrates River.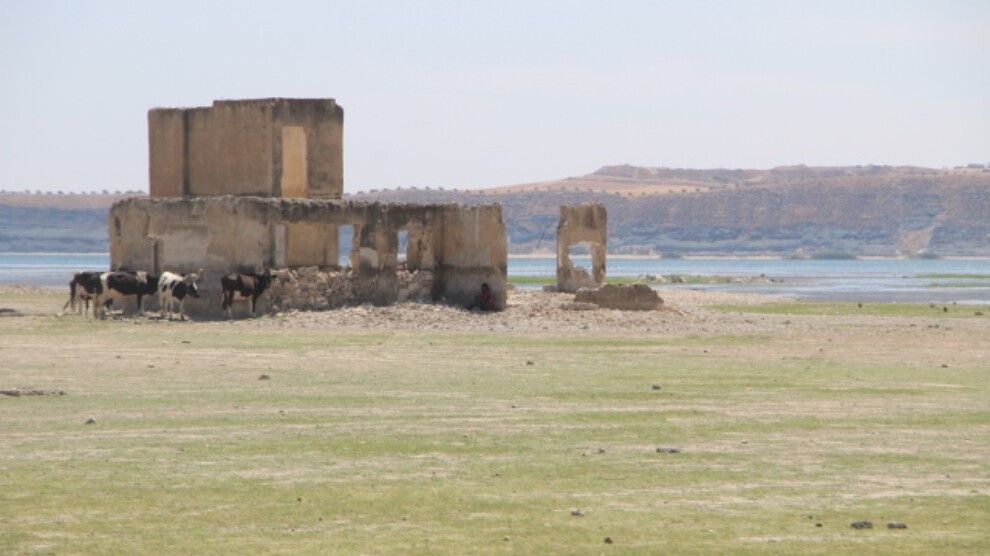 Turkey is continuing to reduce the water of the Euphrates River in order to realize its plans for the region. The international community does not react to the Turkish state which commits crimes against millions of people. Encouraged by silence, the Turkish state continues to commit crimes.
Kobanê Canton Council co-chair Mistefa İto said, "The Turkish state is trying to play havoc with the economy of the region by reducing the water of the Euphrates River. It uses the Euphrates water as a weapon to make the region collapse economically. The constant attacks against North-eastern Syria also show that Turkey cannot tolerate the Autonomous Administration project.
It is necessary to be vigilant against all kinds of plans of the Turkish state, İto said, stressing that the people of the region will continue their resistance under all circumstances.
İsmet İbrahim, a member of the Lawyers Union of the Euphrates Region, spoke about the water reduction. "Reducing the water of the Euphrates River is an international crime. In 1949, the international court of justice said in a decision that neighbouring states do not have the right to harm each other. The Turkish state is leaving its neighbour Syria without water. According to the Article 21 of the UN convention on the use of international waters, the Turkish state commits a crime. In 1987, an agreement was signed between Syria, Iraq and Turkey regarding the Euphrates River's water. According to this agreement, 500 cubic meters of water must flow from the Euphrates to Syria per second. However, the Turkish state does not comply with this agreement. Millions of people's lives are in jeopardy because of these practices which constitute crimes against humanity."
İbrahim criticized the attitude of the Syrian and Iraqi governments towards the Turkish state. He emphasized that the issue should be brought to international courts and urged international law institutions to take action against the crimes committed in the region.