The Armenian Battalion taking part in defense of Serêkaniyê
The first Armenian battalion of Syria, Martyr Nubar Ozanyan Battalion, has joined the defense of Serêkaniyê.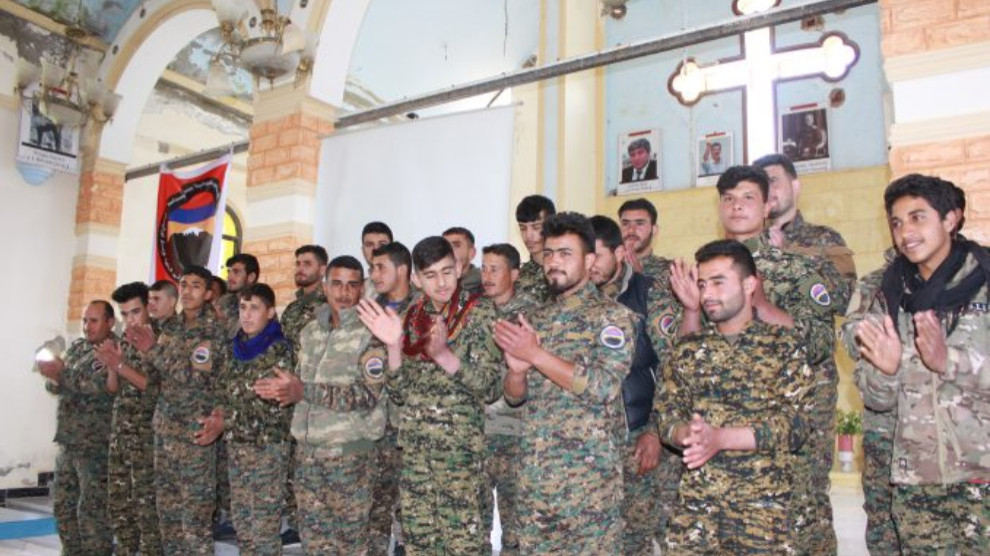 Martyr Nubar Ozanyan Battalion, formed on the 140th anniversary of the Armenian Genocide, went from Til Temir to Serêkaniyê to join the defense of the city.
Martyr Nubar Ozanyan Battalion issued a statement sayin: "We do not accept the occupation operation carried out by the Turkish state in North East Syria. The Turkish state has carried out great crimes against humanity and, in 1915, massacred more than 1 million Armenians.
Today, the Turkish state wants to carry out a brutal attack on North East Syria and exterminate the peoples and democratic common life. Kurdish, Armenians, Syriacs, Arabs and all other peoples will take care of their land and their lives."
The Battalion has given great importance to the learning and survival of Armenian language and Armenian culture since the day it was founded.
"Today is the day of the defense of life and freedom. - said the Battalion heading to Serêkaniyê - Who cannot defend freedom won't be able to defend language and culture."