Tent vigil at Semalka Border Gate continues on day 9
The tent vigil launched at the Semalka Border Gate to demand the remains of the guerrillas who fell as martyrs following an attack by the KDP continues on its 9th day.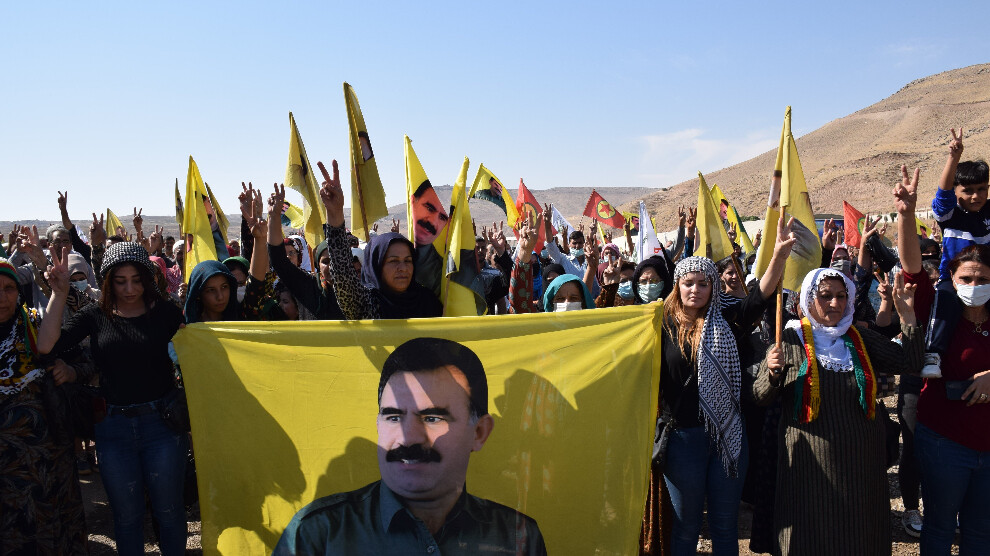 The tent vigil launched by the Jazira Martyrs' Families Council in front of the Semalka Border Gate continues on its 9th day. Today the people of Tirbespiyê will take over the vigil from the people of Qamishlo and PYD members.
A crowd of citizens walked up to the tent with posters of Leader Öcalan and the martyrs and chanted slogans condemning the KDP throughout the march.
Kenan Berekat, co-chair of the Northern and Eastern Syria Internal Affairs Committee, made a speech. Saying that the KDP insisted on betrayal by attacking the guerrillas, Berekat wanted the families of the martyrs in Bashur Kurdistan to rebel against the KDP.
PYD member Leyla Mihemed Murad, said that the history of the KDP is full of betrayal against the Kurds and demanded that the KDP stop being a partner in the crimes of the Turkish state.
PYD member Helîm Eko said that the vigil will continue until the bodies of the fallen guerrillas are delivered.