SOHR: Turkish-backed factions plant cannabis in Afrin countryside
Turkish-backed mercenary groups of the so-called Syrian National Army are planting cannabis on the farms of the Afrin people, more notably in Rajo district.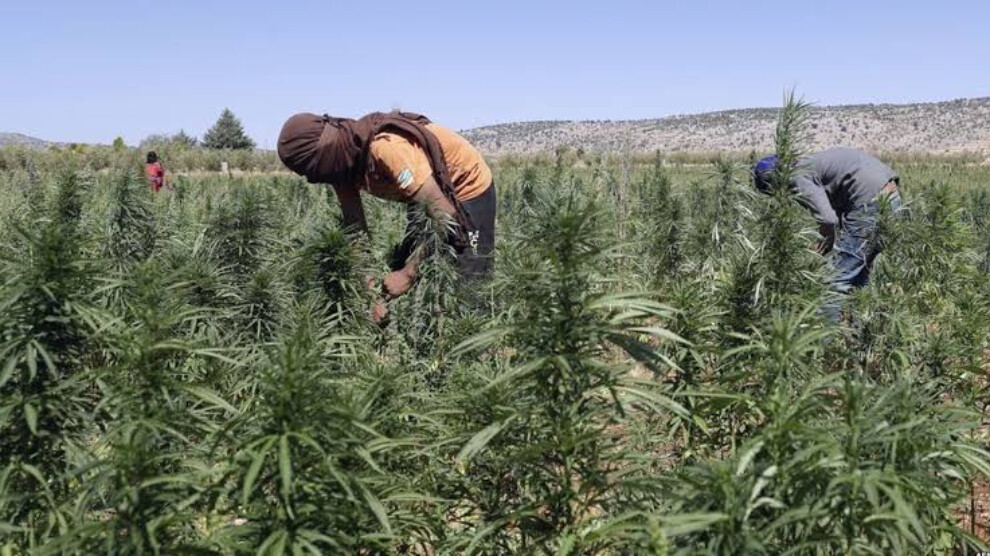 The Syrian Observatory for Human Rights (SOHR) reported that several Turkish-backed factions, including Ahrar Al-Sham, Sultan Murad, Ahrar Al-Sharqiyyah and Al-Jabha Al-Shamiyyah, are planting cannabis in the countryside of the Turkish-occupied canton of Afrin.
According to SOHR sources, the planting of cannabis is taking place in large spaces in Maydan Ikbis, Kharab Saluk and Sawarka areas, all of which are affiliated to Rajo district, with nobody to deter these factions.
On February 24, SOHR reported that Turkish-backed factions committed "grave" violations in Afrin for the past three years, since they captured the canton during "Olive Branch" operation. Moreover, the factions turned Afrin city and countryside into fertile ground for money laundering operations, with Turkey's full consent, as such operations take place in full view of Turkish vali's (governors) officers and commanders present in Afrin.