SOHR reports new Turkish military reinforcement to Syria
250 Turkish soldiers enter "Putin-Erdogan" area, with the entry of logistical and military supplies.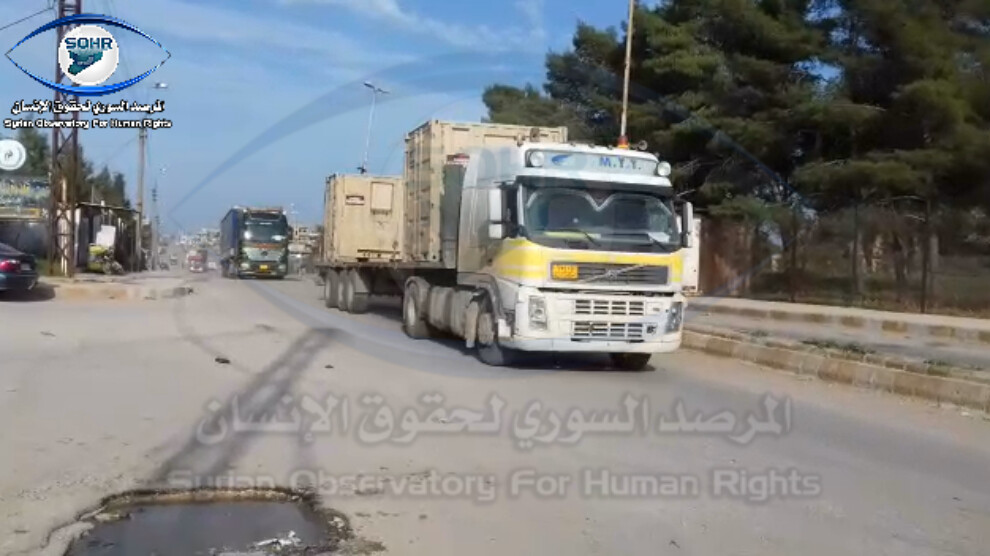 The Syrian Observatory for Human Rights (SOHR) reported the entry of Turkish military reinforcements to Syria, via Kafr Lucin crossing in the northern countryside of Idlib. Accordingly, the reinforcement comprised fuel trucks and vehicles carrying tunnel-shaped cement blocks, food and military supplies, as well as ten military armored vehicles carrying 250 soldiers.
On November 4, SOHR documented the arrival of Turkish reinforcements via Kafr Lucien crossing in the northern Idlib countryside to the "Putin-Erdogan" area. The convoy comprised dozens of Turkish military vehicles carrying over 300 Turkish soldiers.
According to SOHR sources, the soldiers headed towards the Turkish checkpoints in the "Putin-Erdogan" area, after spending a vacation designated for soldiers in Turkey, which were reactivated by the Turkish forces nearly ten days ago for the soldiers who serve in Idlib province.
The observatory noted that the Turkish forces suspended the soldiers' vacations for over a year, due to the large military deployment and preparation for establishing checkpoints in the province.