Second Day of PYD Congress opens in Rimelan
The 8th Ordinary Congress of PYD in Rimelan, Qamishlo, continues.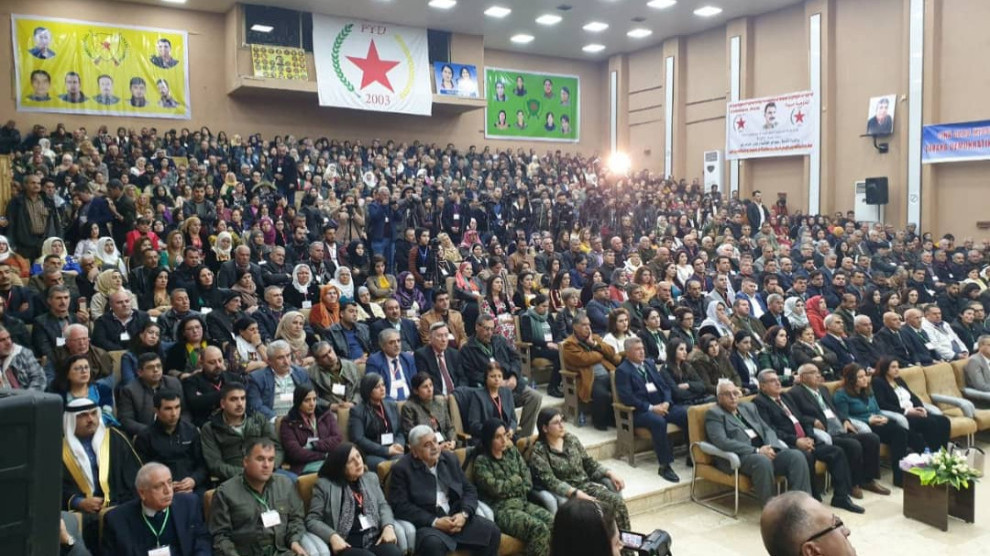 The 8th Ordinary Congress of the Democratic Union Party (Partiya Yekîtiya Demokratîk - PYD) in Rimêlan continues on its second day.
The slogan of the congress is "We will defeat the occupation through democratic unity, develop the Autonomous Administration and build a democratic Syria". The Congress sees the participation of 600 delegates from all over North-East Syria.
Following the speeches made on the first day of congress, the activity reports of the PYD General Assembly and PYD Women's Assembly were read.
On the agenda of the congress today are the debates on the party's program, its charter and party assembly.
After the debates, the party's new co-chairs and party councilors will be elected.
The congress continues closed to the press.