SDF Spokesperson: Turkey prepares further attacks
Kino Gabriel, spokesman for the SyriaNnDemocratic Forces (SDF), warns of new attacks by Turkish invasion forces.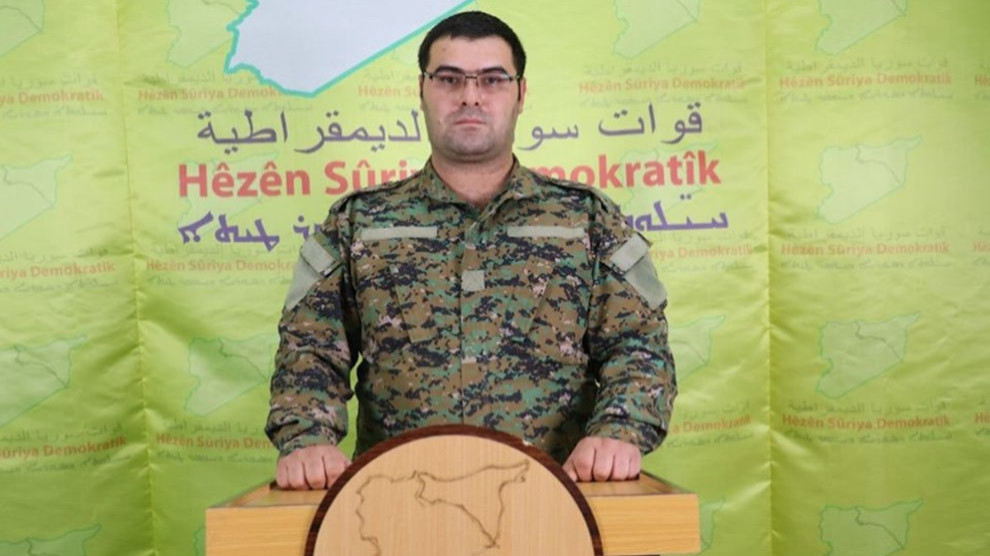 Turkey seems to be preparing for another major attack on Rojava. The Turkish army is drawing together further troops in the areas it has occupied in north-east Syria. ANHA news agency interviewed SDF spokesman Kino Gabriel about the current developments and said: "The Turkish state is intensifying its attacks and constantly committing new crimes. Therefore, we are on alert and we are expecting a new large-scale attack at any moment. Recently, Turkey has been spreading the rumour that the SDF is breaking the ceasefire of 2019. This is a pretext for a new invasion. A new invasion is not unlikely. Preparations are being made for it."
"We are coordinating with the US and Russia"
Gabriel explains that they are coordinating with the forces that brought about the ceasefire in October 2019: "These forces are the international coordination, the US and Russia. Our aim with this coordination is to prevent a possible attack by Turkey."
Turkey is committing crimes"
As SDF, we are responding to the calls for a global ceasefire due to the Coronavirus pandemic and have fulfilled our responsibilities. But the Turkish state continues to commit crimes with its drone attacks and artillery fire."
Gabriel warns that a new attack is dangerous. The destruction and flight that an attack will attempt will negatively affect the fight against the pandemic worldwide, he said.